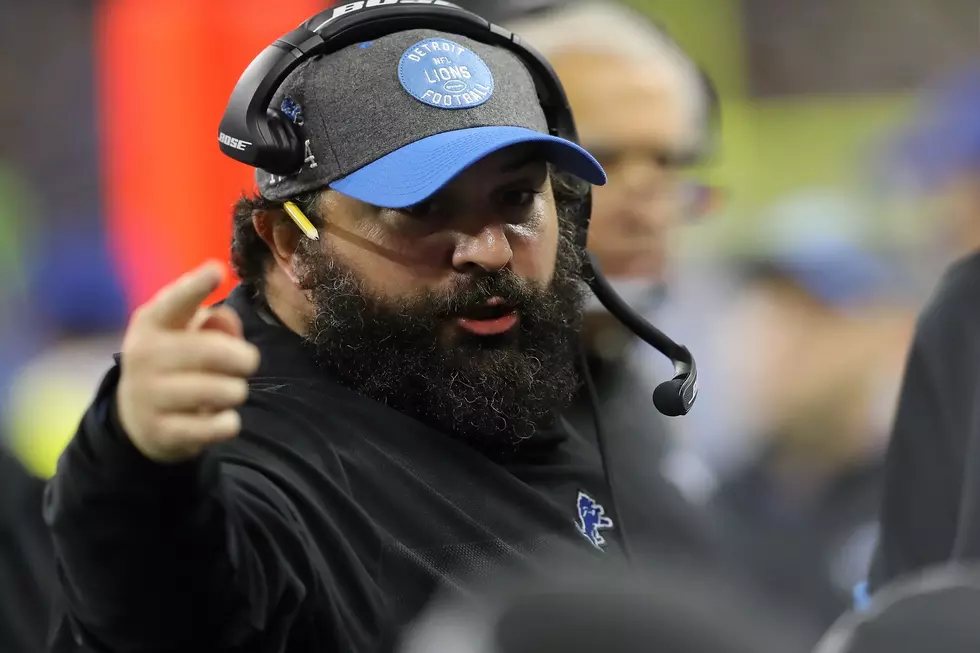 The Lions Kickoff Sunday! How Bad Will it Be?
Getty Images
The Detroit Lions just plain suck. Matt Patricia had a terrible first season as the head coach. They were 3-12-1 last year. They started 2-0-1.
Lions host the Bears Sunday at 1 pm on Fox. That is a lot of animal names.
Sure, Matt Stafford missed a good chunk of time but the Lions did what the Lions do... Lose and have excuses. They are a joke of an organization that really doesn't have an identity other than being losers. Guess how many playoff wins in the last 10 years?
Guess how many playoff wins in the last 20 years.
1. I was there to see it. 1992 against the Dallas Cowboys. 38-6 was the final score. The Lions went on to lose in the NFC Championship to eventual Super Bowl winner Washington. Dallas went on to win 3 championships with Troy Aikman and Emmitt Smith. Detroit couldn't win. Even with the greatest running back in NFL history, Barry Sanders. They have broken my heart so many times. I am no a longer fan... I feel like I have Stockholm Syndrome.
Experts say, the only reason the Lions still play on Thanksgiving is so someone will watch.
Every now and then, you get a whiff of hope. Then, the Lions find a way to take your hope and turn it into hate. They lose. It's what they do.
What do you expect the Lions to do? I expect them to lose. I will not waste one more second of my life investing in those losers. It all starts with roots and the Lions have none. At least this year they can blame it on COVID.
Enter your number to get our free mobile app
SEE MORE: The Ten Best Running Backs in MSU Football History