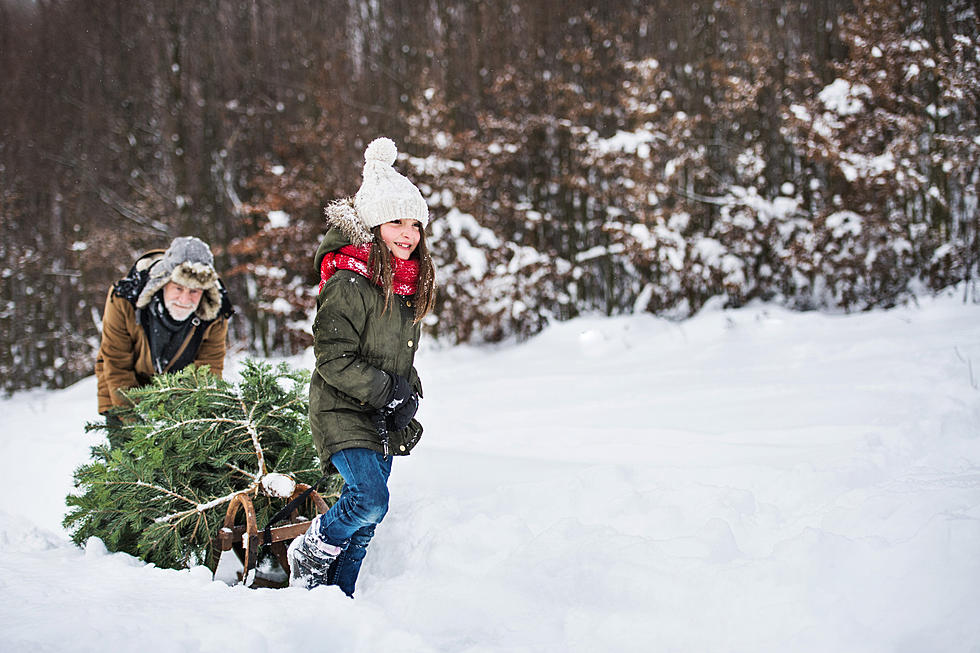 Cutting Down a Christmas Tree in Michigan? Here Is What You Need To Know
Halfpoint
Growing up we always had a fake Christmas tree, sometimes they were green and I remember one year it was white with red ornaments.  It was pretty cool, but my 8 brothers and sisters and I never got to enjoy the smell or fun of a real one.
Now that I think about it, nothing can beat the smell of a real tree. Picking out a fresh tree is also an experience the whole family can enjoy.
Here are some things to know, The U.S Forest Service has a cut-your-own tree permit program according to ssvpusa.com.  Guess what? the price is right too. For $5 you can get a "tree tag" permit. That allows you to cut down your own tree from certain areas of Michigan's federal forest lands including national forests on both peninsulas like the Hiawatha, Huron-Manistee, and Ottawa.
If you are one who likes the 'thrill of the hunt' -- the excitement of trudging through the snow in search of the perfect tree -- then we have the perfect opportunity for you! For the price of a 'tree tag' ($5) and a little sweat, you can cut your own tree from National Forest land!," Hiawatha National Forest staff said.
There are plenty of Christmas tree farms here in the Lansing area if you don't want to head up north to the huge forests they have to offer.  For a list go to lansingfamilyfun.com.
So go get a real tree this year and bring it home to decorate with family and friends. make sure you have plenty of hot chocolate and eggnog. Merry Christmas kids.
Check Out The Five Most Underrated Christmas Specials
LOOK: See what Christmas was like the year you were born
UP NEXT: Lansing Towns As 'Christmas Vacation' Characters