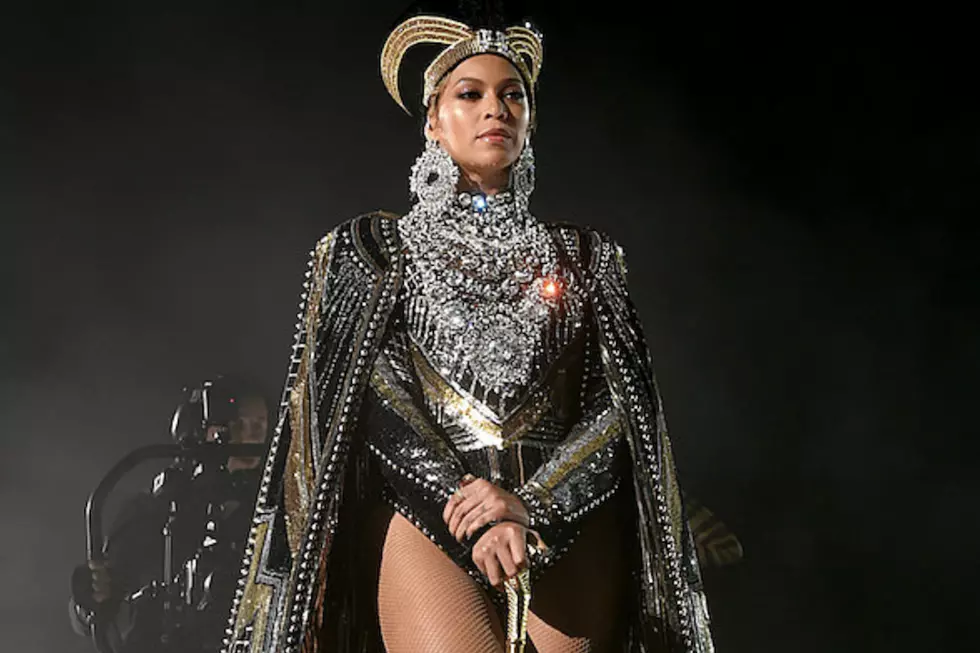 Questlove, Chance the Rapper and More React to Beyonce's Historic Performance at Coachella 2018
Larry Busacca, Getty Images
Beyoncé's dazzling performance was also live-streamed on Coachella's official YouTube channel. Fans at home watching it on their computer were also left stunned by Beyonce's showcase.
Reactions to Beyoncé's performance was unanimous by everyone -- it was spectacular. DJ Khaled even renamed Coachella to "Beychella" in honor of Queen Bey.
Rappers, celebrities and fans also went on Twitter to salute Beyonce on her historic performance.
"Man I'm not even a Beyhiver & I gotta say that was the most amazingest thing I've ever seen & ive seen every great perform in concert," Questlove tweeted.
"I don't think I'll ever see a better show then the one I just watched Beyonce perform tonight. I am shaken to my bones," wrote Iggy Azalea.
"Beyoncé gave us a pep rally and a dance recital and a second line and a revival and a homecoming and a block party and an opera and a movie and a play," wrote music journalist Craig Jenkins.
In the end, Beyoncé is arguably the greatest performer to ever hit the stage.
Check out more reactions of Beyonce's historic Coachella performance below.
The 50 Greatest Female R&B Artists of the '90s