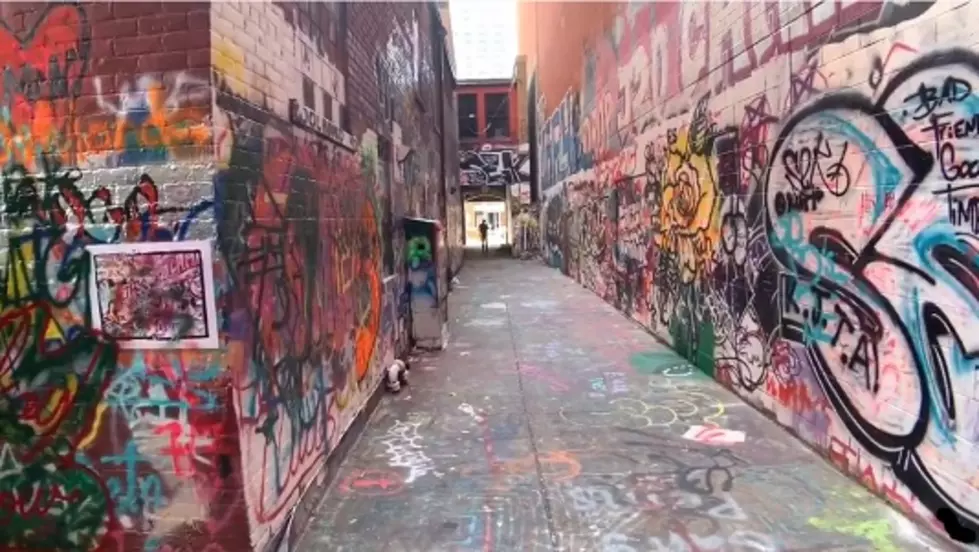 ROADSIDE MICHIGAN: The Psychedelic Sides of Graffiti Alley, Ann Arbor
brandon kelly, youtube
There's an alleyway just off East Liberty Street in Ann Arbor, lovingly called "Graffiti Alley". The entire alley is covered in graffiti, with local and transient artists creating new artwork every day.
This tradition began in 1999 when a mural (titled Infinite Possibilities) was painted by artist Katherine Cost...but a few years later, other artists started to slowly cover up her work with their own unique art. Now, each time you visit, you're guaranteed to see fresh new paintings.
Cartoon figures, word art, political commentary, poetry, witty sayings, bizarre creature creations, and more are what will greet you in this alleyway.
If the pictures below don't inspire the budding artist in you, at least it will peak your curiosity to visit.
Graffiti Alley is visited every day by college students, tourists, locals, endless artists, and the curious. Check this out...you won't be disappointed!
Located at E. Liberty Street, Ann Arbor.
TAKE A TRIP DOWN GRAFFITI ALLEY!
MORE COOL MICHIGAN STUFF:
Ann Arbor Hash Bash
Lansing Graffiti
Michigan Sewers, Outhouses, and More Fun Stuff
Enter your number to get our free mobile app