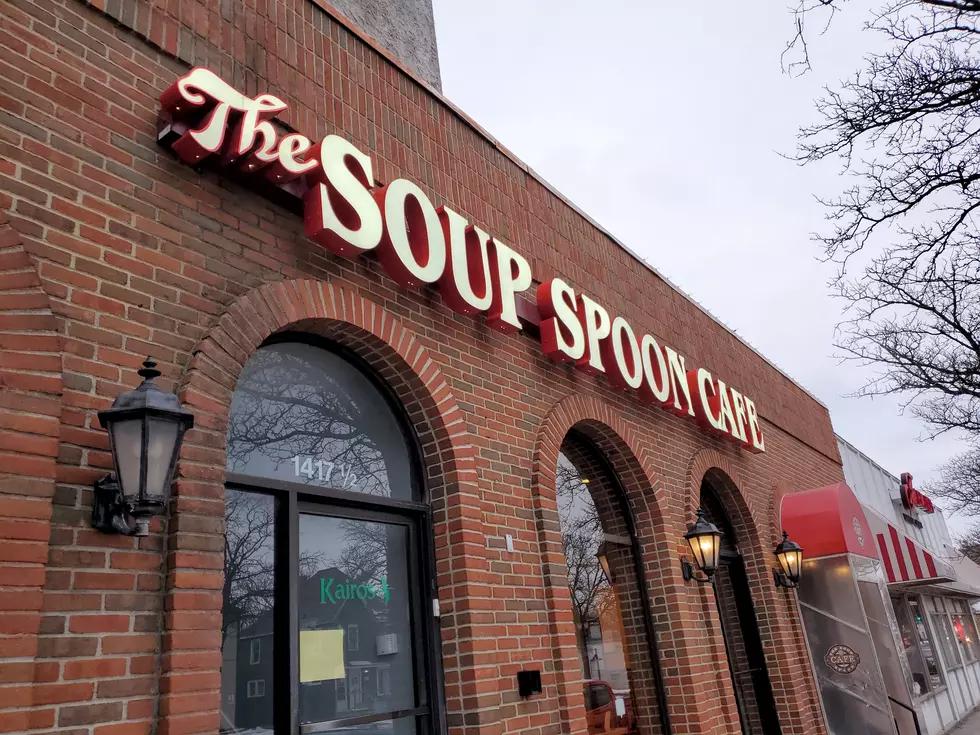 Go There, Eat This: Large @ The Soup Spoon Cafe
McConnell Adams TSM Lansing
I've lived in Lansing going on about 2 and a half years now. And I love discovering new places to eat. Especially when that place has great sandwiches. And I love telling you guys about what I have found. To date, one of the best places and best sandwiches I have encountered is Meat in Old Town and their Pork Belly Reuben. Also, in that same breath, one of the best burgers I have had was at The Creole (also in Old Town). But alas, I am a newbie and I have plenty of places to go and food to sample.
I am in a local food group on Facebook. I pay attention to where folks say to go check out and The Soup Spoon Cafe kept coming up. So one nice, cold wintery Tuesday I decided to stop by. And man, now do I get it. I posted in said food group. I'll share that below.
Reasons why I love this group. I would not have stopped by this place had it not been for you guys. And now I get all the reasons why you love it. Stopped in and got something for dinner after work cause it's been one of them days. So much stuff to choose from. Got the Sausage Gumbo and a Reuben. Was not disappointed. Got it to go. Great portions and man...the flavor. Especially the gumbo (hearty and a little spicy). Great, helpful staff at the bar helped me to pick stuff and place my order. Sandwich was on point. Great sauerkraut. Bartender suggested I get it with double meat. That's a decent healthy sandwich. Great pick folks and great choice. Will be back for breakfast and dinner as they are way more than just soups and sandwiches. Saw some stuff on the entrees I have to try. I am one happy, full foodie lol. Thanks guys.
Here's a gallery of the photos from The Soup Spoon. And suffice it to say, I highly recommend this place. Can't wait to go back and try the entrees and breakfast. Someone in the group suggested the crab omelet with pesto cream. What?!? The lamb sliders and soup flight come highly recommended as well. See you soon at The Soup Spoon Cafe.