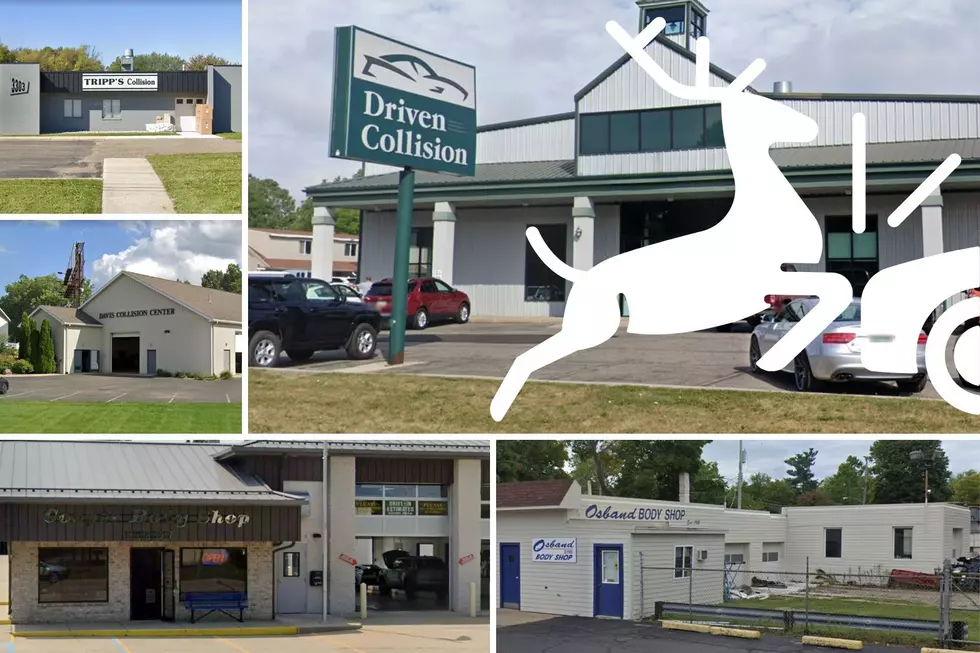 10 Lansing Body Shops You'll Need This Deer Season
Google Streetview / Canva Pro
This time of year can be scary when it comes to driving your car. Deer are on the move, which means you have an increased chance of being involved in a car/deer collision. Deer can do serious damage to your car and can cause serious personal injury, even death.
Last week I wrote about the worst roads in mid-Michigan for car/deer incidents. Thank you for the feedback, I was able to use it to write the story because of you. As luck would have it, the day I published the story, our front desk receptionist ended up getting hit in the side of her car by a deer on Aurelius Ave. Aurelius is one of the many streets named that are not good when it comes to deer and car accidents.
Obviously, common sense plays a factor. When driving on country roads, be very vigilant. I drive Upton Rd. to Laingsburg numerous times a week. I am always paying attention, however, this time of year I am extra vigilant. The deer along Upton Rd. like to dart out from the sides of the road. I have had to slam on my brakes dozens of times to avoid a collision. I exercise the same caution when driving any other country road. I also use the same caution driving down roads like Cornell in Okemos. Although there are plenty of residents on Cornell, the deer love the woods and often jump out in front of me.
In the event that you are in a car/deer collision, you'll need to get your car repaired. Yelp has the best body shops in Lansing.
Top Ten Body Shops in Lansing
Driving this time of year can be dangerous. Deer are on the move in the spring & fall. If you are in a car/deer accident, call these reputable body shops in Lansing to fix your car.
Worst Roads in the Lansing Area for Car/Deer Collisions
Fall is here and so are the deer. What roads in mid-Michigan are the worst for car/deer accidents? Here's the list of roads you should avoid because of the increased chance of hitting a deer.