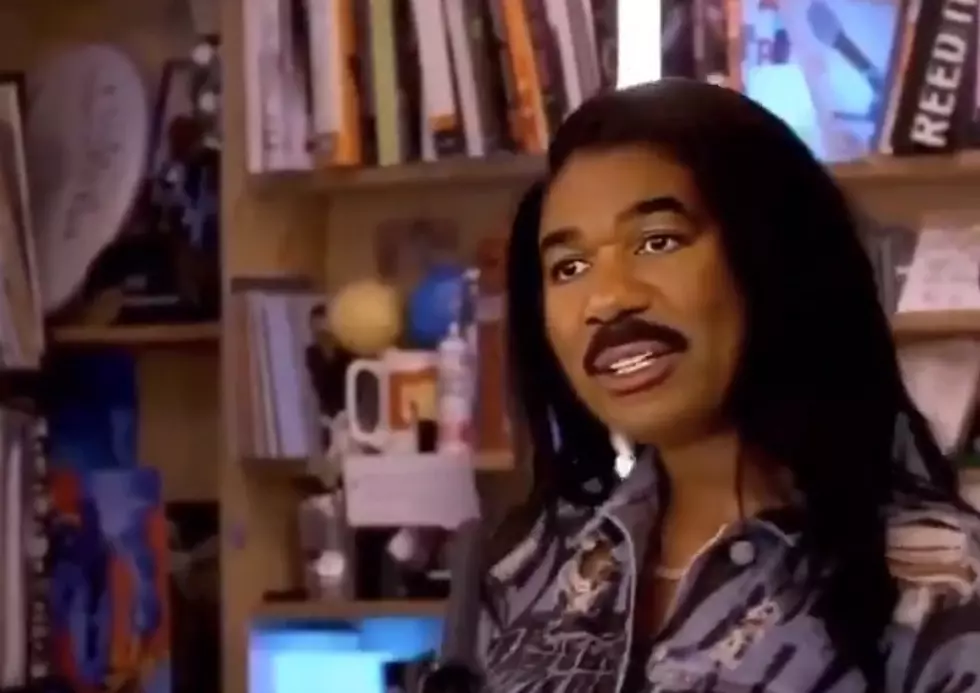 Watch This: Why Was Steve Harvey Trending on Twitter?
Credit: @XXL/XXL Magazine via Twitter
Steve Harvey is arguably one of the busiest and hardest working men in show business. His national syndicated radio show, his tv talk show, host of Family Feud, host of whatever pageant is happening right now, author, and so on. Dude has about a bazillion jobs. And hard work pays off. To the tune of a net worth estimated to be about $180 - 200 million dollars.
It hasn't been easy. But one of the original kings of comedy has paid his dues. And gone through a relationship rough patch or two.
But like with any celebrity, when we see their name trending on Twitter, our first concern is..."Oh Lord, please don't tell me they're dead."
Rest assured Steve is not dead. But you might be after you see this video.
Enter your number to get our free mobile app
Megan Thee Stallion is once again the focus of a story but by proxy.
See, what had happened was she performed on NPR and their tiny desk concert series. It's a nice look for any artist that gets to do it and it's very intimate. This performance was back in December.
Someone has taken the time to take this.
And painstakingly put Steve Harvey's face on Megan Thee Stallion's body...and the rest...see for yourself.