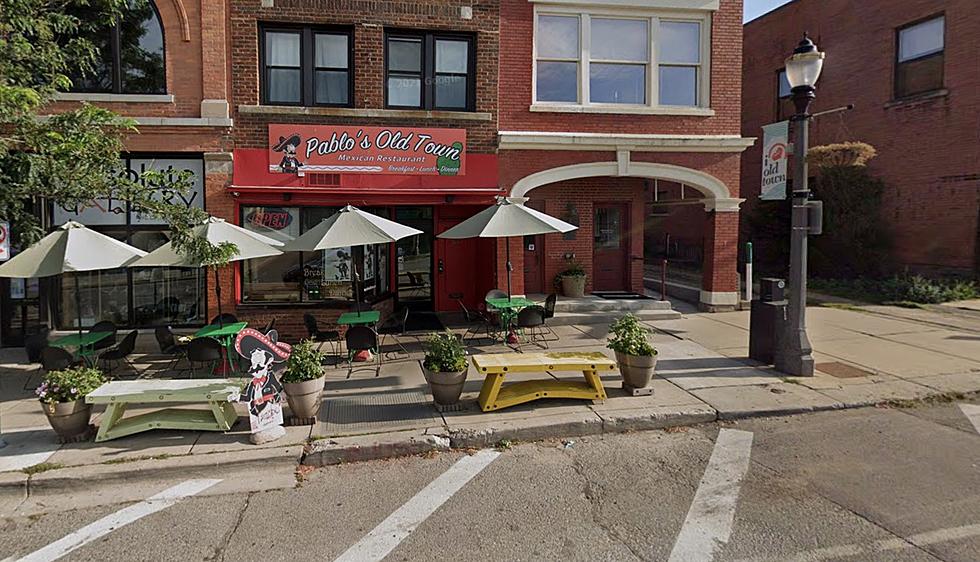 Pablo's in Old Town Lansing Opening Second Location Next Month
Photo Courtesy of Google Streetview
UPDATE
Pablo's Old Town Mexican Restaurant let us know that we won't have to wait too much longer for their second location to open.
Thankfully, Lansing's Eastside neighborhood can look forward to dining at the new, second location sometime this April. Take a look at their announcement on their Facebook page below. Plus, they give us a little sneak peek of what it's going to look like inside.
---
Lansing foodies, rejoice! An Old Town favorite will soon be opening a second restaurant location.
Pablo's Old Town Mexican Restaurant made the announcement on their Facebook page.
Pablo's second location will soon open on Lansing's Eastside, at 2021 E Michigan Ave, in the same building group as Strange Matter Coffee Co. No word yet on when they expect the new location to be open, so far Pablo's only says, "soon". But my stomach hopes it's sooner rather than later!
I'm so excited for Pablo's Restaurant to be coming to the Eastside. Now, it'll be within walking distance for so many more people. Pablo's Old Town Mexican Restaurant is one of Lansing's yummiest restaurants. You can't go wrong there with breakfast (served all day long), lunch, or dinner. I mean, just check out their breakfast for yourself, below!
Pablo's serves up all the favorites you've come to love and expect; huevos rancheros, tacos, sopes, burritos, quesadillas, tostadas, enchiladas, and plenty more. Not to mention delicious Jarritos to drink (make mine a pineapple!).
If you want to give Pablo's a try before the second location opens its doors, you can check out their original location in Old Town. It's at 311 E Cesar E Chavez Ave, right across the street from The Grid Bar & Arcade. Pablo's is open seven days a week, from 9 am to 9 pm Monday through Saturday, and 9 am to 5 pm on Sundays.
What else would you like to see come to Lansing's Eastside? The Eastside neighborhood has seen a lot of changes, even in just the last few years. I'm excited to see what's in store for the neighborhood next!
Pablo's is one of the restaurants that NEEDS to be featured on the next Diners, Drive-ins and Drives: Lansing edition. See what other restaurants made the list below!
Lansing Restaurants That Should Be Featured on Diners, Drive-Ins and Dives
The Lansing restaurants listed below are gems of the city. If you haven't been to all of them yet, add them to your list. We think Guy Fieri should add them to his list as well so he can feature them the next time he comes back to Lansing for Diners, Drive-Ins and Dives.
These 30 Restaurants have the Best Brunch in the Lansing Area
Lansing has a pretty excellent food scene, especially when it comes to brunch options. If you love living that mimosa life, then look no further. This gallery has the 30 best brunch spots that the greater Lansing area has to offer.