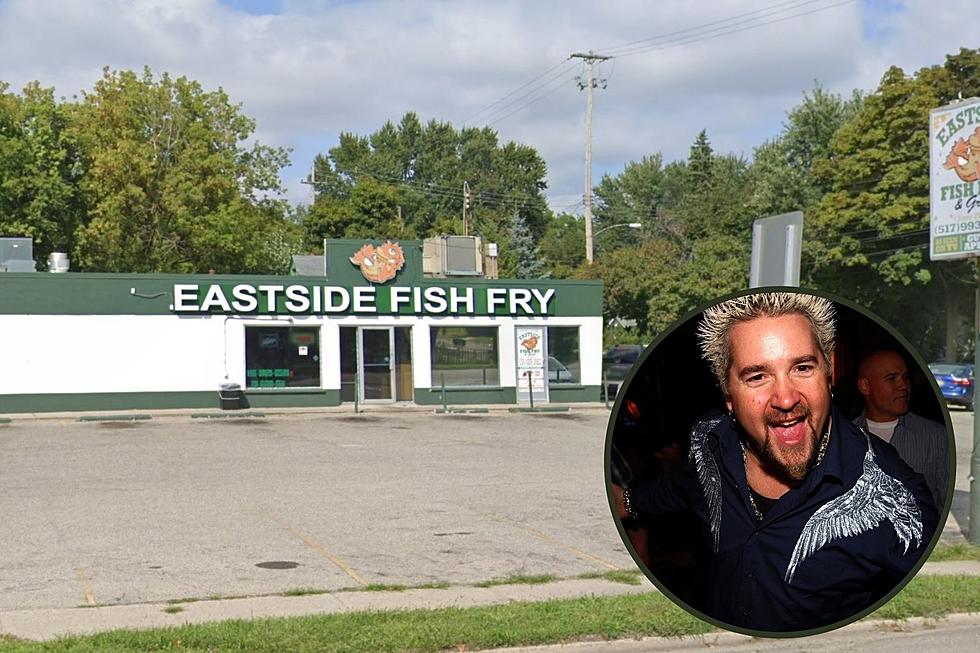 Don't Miss Lansing's Eastside Fish Fry on the Latest Triple D Episode
Photos courtesy Google Streetview and Getty Images, collage created with Canva
Get ready to tune into the Food Network this week, because you won't want to miss out on seeing a Lansing favorite on the screen.
Diners, Drive-Ins and Dives Comes to Lansing
Back in October of 2021, Diners, Drive-Ins and Dives made its way through Lansing, stopping at a few restaurants along the way. This time around, they stopped at restaurants that they've visited before, including;
At that time, we knew to expect to see these new episodes after the New Year, but that was the only word on the matter. Now, we have an exact date, at least for one restaurant's episode...
Check out the announcement they made on their Facebook, below.
Triple D Stops at Multiple Lansing Restaurants
So make sure you mark it on your calendar. This Friday, February 11th at 8 pm Central time, which translates to 9 pm Eastern time.
So far, of all the restaurants that Triple D stopped at during its last visit, this is the first episode we have an air date for. We'll keep a lookout for the other dates and let you know when you can tune in for those. Until then, take a look at the gallery below to see all the Michigan restaurants that have been featured on the Food Network thus far.
Plus, we have some suggestions for the next time Guy Fieri brings his red convertible through Lansing. Check out which Lansing restaurants we think should be featured on Triple D.
MORE TO EXPLORE: Michigan Restaurants Featured On The Food Network
Lansing Restaurants That Should Be Featured on Diners, Drive-Ins and Dives
The Lansing restaurants listed below are gems of the city. If you haven't been to all of them yet, add them to your list. We think Guy Fieri should add them to his list as well so he can feature them the next time he comes back to Lansing for Diners, Drive-Ins and Dives.