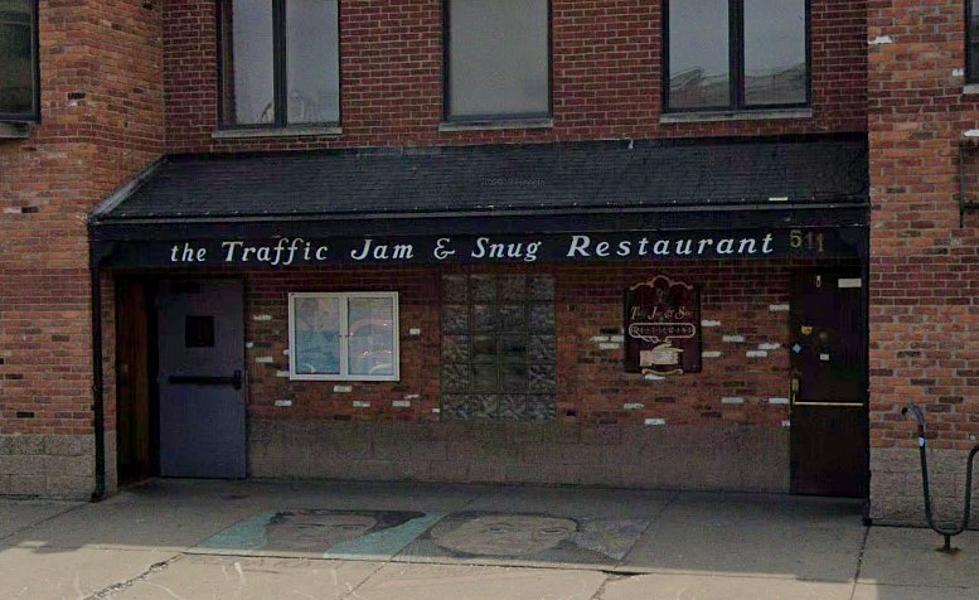 Detroit Restaurant Featured on Food Network is Destroyed by Fire
Photo courtesy of Google maps
The start to Memorial Day weekend was not a good one for a popular restaurant in Detroit.
According to the Detroit Free Press, Traffic Jam & Snug in Detroit was destroyed by a fire in the early hours of Friday (May 27th) morning.
Traffic Jam & Snug in Detroit Destroyed by Fire
Thankfully, there were no injuries. However, there was repairable damage to the restaurant. The restaurant's first floor, second floor, and roof were completely ravaged by the fire, and "the structure appears to be a total loss." Some reports say that the attached brewery may have been spared, but that's unclear at the moment. The Shinola store (famous Detroit watch store, also attached) was spared, saved by a firewall.
The owners made a post to the Traffic Jam & Snug Facebook page, expressing their devastation at the loss. They also took a moment to thank patrons for all the kind words sent their way. There has been an outpouring of love from Detroiters and patrons in the comment section of the post.
Traffic Jam & Snug Featured on the Food Network
The Traffic Jam & Snug has been so popular over the years that it has even been featured on the Food Network, specifically Diners, Drive-Ins and Dives. During its 2017 appearance on an episode of Triple D, Traffic Jam & Snug's brisket and fresh paninis were featured for Guy Fieri to try, and they were a big hit.
Hopefully, the owners are able to recover from this sad and unfortunate loss.
MORE TO EXPLORE: Michigan Restaurants Featured On The Food Network
16 Lansing Area Eateries with the Best Outdoor Dining
Since the weather is getting warmer, we're ready for some patio sittin' and sippin'. With that in mind, we went in search of Lansing area bars and restaurants with the best patios for outdoor dining. Check out the list below and see all the options for sitting outside.
29 Business That Lansing Would Love to See at the Old Tim Horton's
What's next for the Tim Horton's location in Lansing over near Jolly and Dunckel? That's the nagging question that's been on our minds since they closed their doors a few months ago. We asked you what you would like to see come to town. From a local bakery to an arcade, to a southern breakfast chain that is long coveted by Michiganders; we put together all your suggestions and made a list of the businesses that Lansing would like to see instead of this old Tim Horton's.