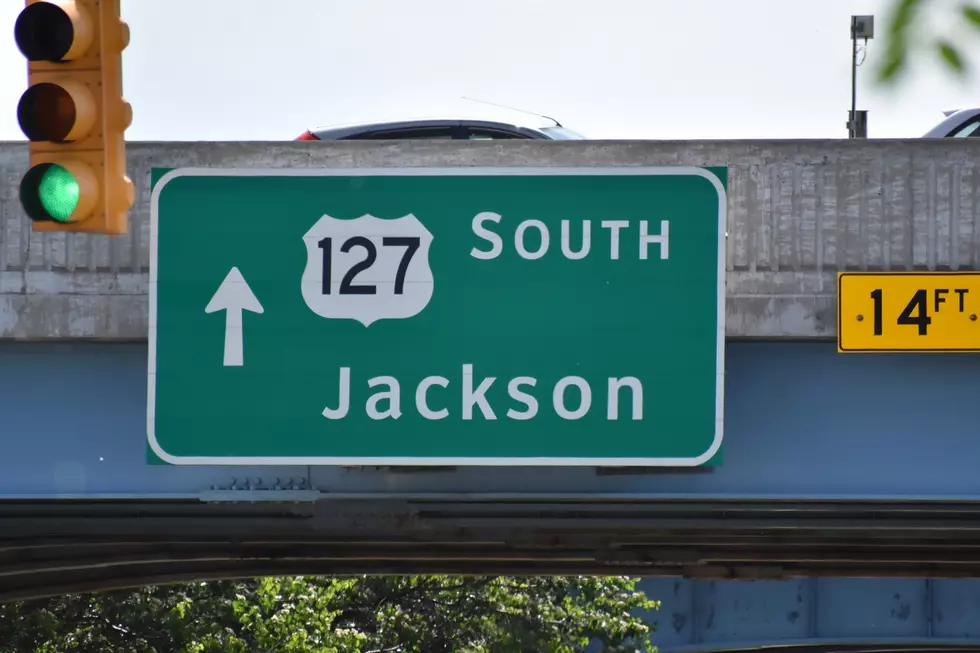 Naked Woman Steals Jackson DOT Truck, Hits Deer Minutes Later
McConnell Adams, Townsquare Media Lansing
Any "normal" year, this story would be worth it's weight in gold. In 2020? It's not even at the top of the craziest things to happen.
MLive reports Napoleon police received the call about a crash around 1 a.m. on Wednesday and when they arrived, they found the stolen Jackson County Department of Transportation truck damaged.
What they found doesn't stop there, though, they also found a naked woman wearing only an orange safety vest and a dead deer.
That's right, a NAKED woman and they have yet to pinpoint why.
As officers investigated the crash, they first watched security footage from the JCDOT lot where they could clearly see the woman, naked, walk up to the gate, punch in codes and get the gate open.
From there she made her way on into the lot, found herself a ride in a 2017 GMC Sierra that happened to be unlocked with keys in it (how lucky) and drove off.
It would have been the perfect escape for her...had she not hit and killed a deer head on only a few minutes down the road.
Now that I have dragged you along this journey to let you know WHAT happened, there is still an elephant in the room and his name is WHY. As in, "WHY was this woman NAKED in the first place!?"
Well Napoleon Township Police Chief, Duaine Pittman, said the woman, 31, told officers she was with someone earlier who had kicked her out of their vehicle and just left her on the side of the road. said he believes drugs and/or suspected prostitution was involved.
The unnamed woman has since been checked out at Henry Ford Allegiance hospital, underwent a mental evaluation, and was promptly arrested not only for her nude actions Wednesday, but for two other felony warrants.
Safe to say, quarantine/self isolation/staying home or whatever you want to call it has gotten people a bit stir crazy. If you want to be naked this summer, we'd probably suggest something simple like skinny dipping!
Enter your number to get our free mobile app
MORE: Some Fun Photos From Michigan's Past