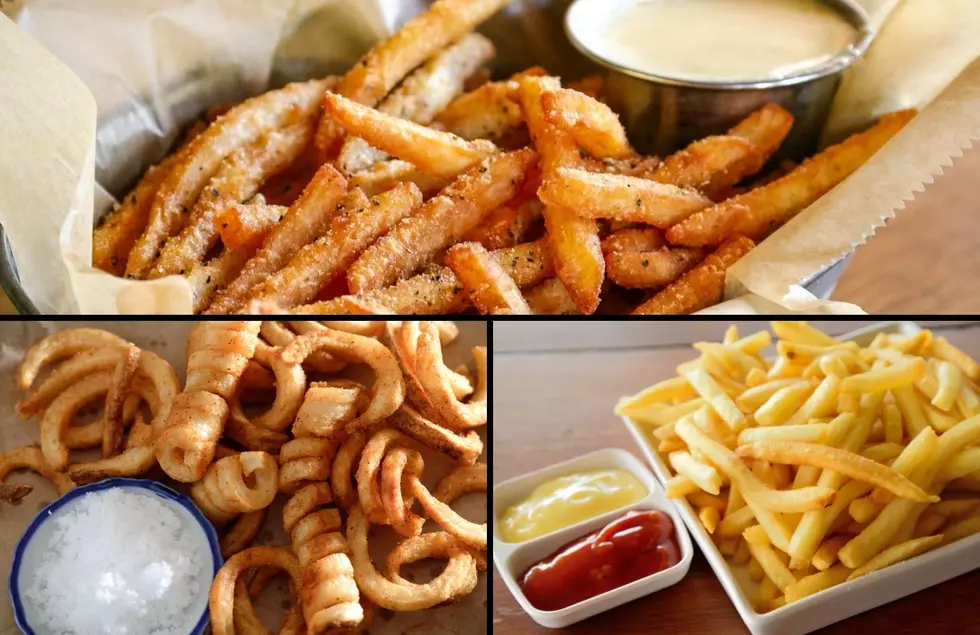 Michigan Restaurant Has One Of The Best French Fries In America
Credit: Canva / Hopcat Via Facebook
When I think of the best tasting French Fries the first place that comes to mind is Mcdonald's.
Another top contender for me is Curly Fries from Arby's.
But when it comes to finding the best French Fries in Michigan you won't find them at a fast-food restaurant. You'll find them at this popular Michigan bar and restaurant.
WHO HAS THE BEST FRENCH FRIES IN MICHIGAN?
According to the website Eat This Not That you can find Michigan's best French Fries at Hopcat in Lansing, Michigan.
HOPCAT COSMIK FRIES VOTED THE BEST IN MICHIGAN
Cosmik Fries are beer-battered and sprinkled with Hopcat's signature cracked black pepper seasoning. They're served with a side of warm cheese sauce for dipping.
The fries used to be called Crack Fries but were changed in 2019 because of the drug connection.
In 2018 Barfly CEO Mark Cray wrote a blog post addressing the name change.
"We chose the name more than 11 years ago as a reference to the addictive quality of the fries and their cracked pepper seasoning, without consideration for those the drug negatively affected. We were wrong, The crack epidemic and the lasting impact on those it affects is not funny and never was. As we grow as a company we have come to realize that to make light of this drug and of addiction contradicts our values of inclusion and community. We want to thank our guests, employees, and community members who have helped us come to this realization and apologize for the pain the name brought to others."

 
HOW DID HOPCAT COME UP WITH THE NAME COSMIK FRIES?
According to a blog post on Hopcat's website founder, Mark Cray, is a big Frank Zappa fan, and one of his classic songs, "Cosmik Debris"
I don't care what you call them I agree 100% that those fries are amazing!
WHAT ARE THE BEST FRIES IN NEIGHBORING STATES?
Service Bar in Columbus, Ohio
Edzo's Burger Shop in Evanston, Illinois
Ziffles Rib Bar in Fort Wayne, Indiana.
You can check out the top French Fries from every state by clicking here
Top 25 Restaurants West Michigan Wants Right Now
50 Newish Restaurants & Bars In West Michigan You Should Check Out
These are newish restaurants and bars people in west Michigan recommended for good food and drinks.