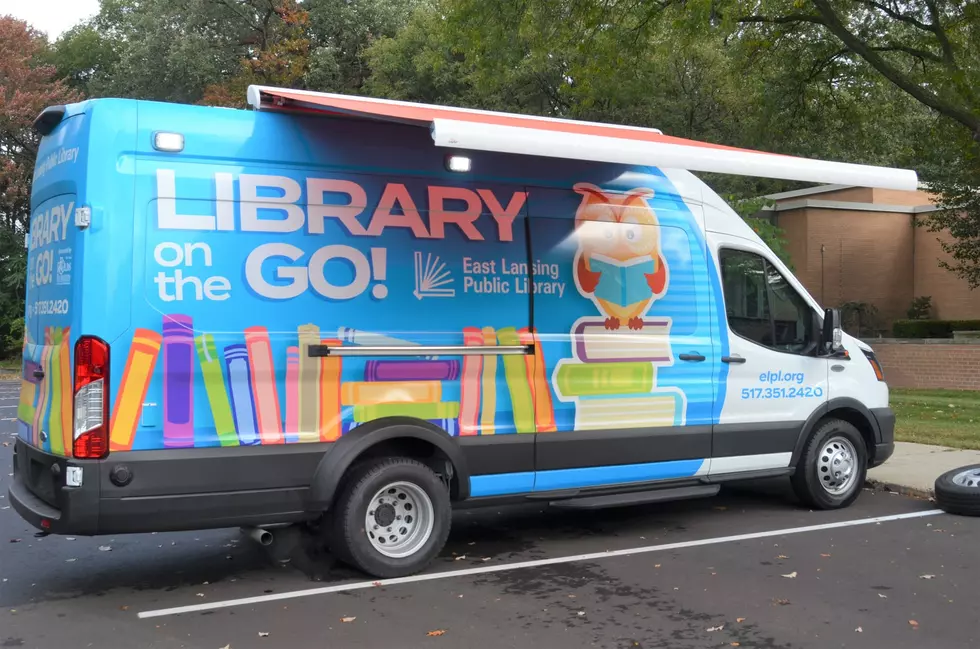 East Lansing Public Library ON THE GO (Mobile) All Summer Long
City of East Lansing via Facebook
Don't Worry, We'll Come To You
Sometimes you have to go to where the people are. And bring them books.
The pandemic has (for the most part) kept us at home and stuck inside. But with vaccinations going up and things somewhat returning to normal, we're looking to get back outside and doing things.
And we're not the only ones.
Our friends at the East Lansing Public Library are itching to get out and about and bring us books wherever we are.
Welcome to LIBRARY ON THE GO.
Brining More Than Just Books To You This Summer
Every Monday throughout the summer, the Library On the Go will be at different parks in East Lansing. For Park locations, visit 

elpl.org/library-on-the-go/

Also, the mobile library will drop in at the

Farmers Market

on June 13, July 25 and August 29.

Browse and borrow books and other materials, get a library card, and speak with our friendly staff. (

ELPL

)
Even though this is a mobile/pop-up version of the library, you'll be able to get way more than books when you stop by...or when it stops nearby you.
You can check out a collection of materials, including books, DVDs, CDs and audiobooks. There are also opportunities to sign up for the Summer Reading program, use free Wi-Fi, and use Google Chromebooks during your visit. (

WILX

)
ELPL offers curbside pickup, access to their digital library, more fun summer events like Picnic & Paint, and more.
Find out what they have in store for you and your family this summer. It's all just a click away
RIGHT HERE
.
East Lansing Farmers Market
MORE TO EXPLORE: Lansing Then and Now