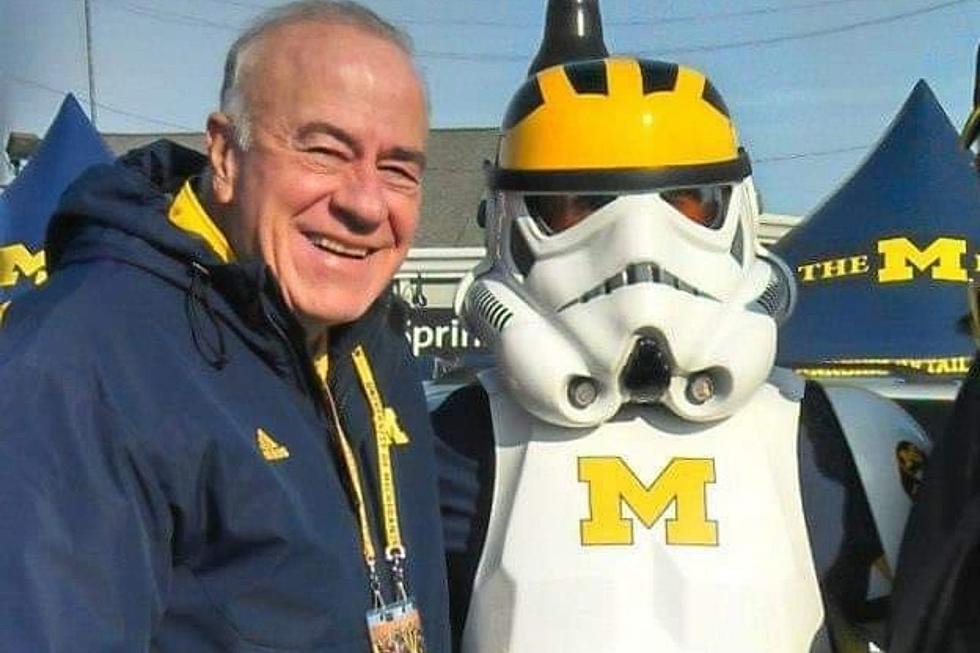 Longtime Wolverines, Lions, & Tigers Announcer Dead At 72
Jon Leopold/facebook.com/WolverinesTrooper/
Sad news from Metro Detroit as longtime Wolverine football announcer Frank Beckmann has died after a short stay in hospice.
The longtime Michigan sports fixture passed away at the age of 72 on Saturday night in a Clarkston hospice facility.
According to reports from the Detroit Free Press, the sportscaster suffered from several strokes recently and vascular dementia.
While Beckmann was probably best known for his 33 years calling University of Michigan football games. He was also an announcer for both Detroit Tigers and Detroit Lions games throughout his career.
He even called Pistons and Red Wings games, becoming the first broadcaster to ever call sports for all of Detroit's major teams.
Beckmann spent the last 17 years of his career at Detroit radio station WJR prior to his retirement from broadcasting in March of 2021.
WJR's Chris Renwick posted this eulogy and look back at Frank's career:

Longtime partner Jim Brandstatter had this to say about his friend:
Frank Beckmann 1949-2022. Thank you my friend for all you were, and all you became. It was my good fortune to share with you some of the time you had on the planet. You ran a great race, Rest in peace, you've earned it.
Via WJR:
Frank is survived by his wife Karen, son Jonathan, daughter Tori, and grandchildren Pierson, Brooks, and Sawyer.

In lieu of flowers, the family is asking instead for donations to the Mackinac Center for Public Policy, which is creating the Frank Beckmann Center for Journalism. Learn more and make a contribution at Mackinac.org.

 
Hail to the Victors! These Epic Athletes Hold UM Football Records
The University of Michigan Wolverines lead all other football programs across all divisions in total wins as of January 2021. Here are the record holders within UM.
."}" data-sheets-userformat="{"2":33554688,"11":4,"28":1}">
UP NEXT: Seven Interesting Facts About The Mackinac Bridge