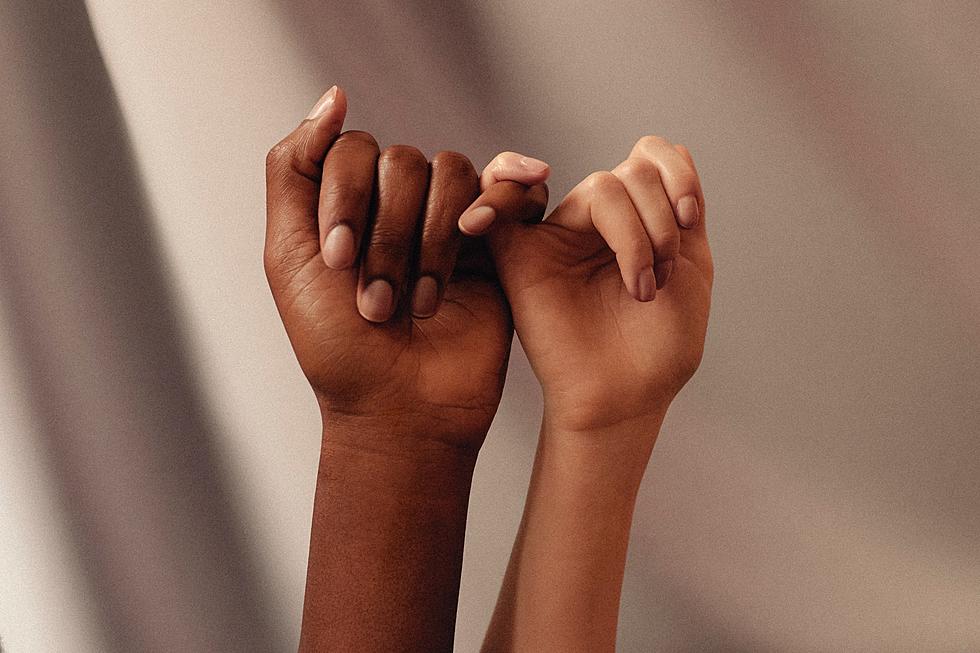 I Swear I'm Vaccinated So Please Quit Staring At Me
Photo by Womanizer WOW Tech on Unsplash
Not Only Do I Swear But PINKY SWEAR
And in case you didn't know, pinky swear is a pretty big deal.
So here's where we're at. Vaccines aplenty. People have been vaccinated. Folks have been waiting their 2 weeks after the 2nd dose and boom...fully vaccinated.
Things are changing. Restaurant restrictions and more are being lifted. Infection rates are going down.
Face mask policies are changing and...folks are still wearing their masks???
Most places' mask policies now look like this.
But in Michigan, businesses can still require you to wear the mask.
I say all that to say this. I'm fully vaccinated. Fully. I've been waiting to be able to go out and hit the stores without the mask because I've been following all the directions and orders from the CDC and state guidelines.
I too have had mask exhaustion.
So why do I feel awkward when I do go into a store and I'm only one of a few people without a mask?
Why am I the odd man out?
I Feel Judged And Attacked
You can't help but to notice the looks and stares.
The exact same ones I guess I shot at someone in a store without a mask just a few short weeks ago.
But that was then. This is now. And I'm legit I swear.
Crazy part about all of this is I feel those eyes on me, looking, and judging me.
Then I scan the room or store to see who else isn't wearing a mask.
I JUDGE THOSE PEOPLE TOO.
I'm like...I know I'm vaccinated but that guy is lying.
He's one of those people abusing the honor system.
And I blame him and folks like him for making it harder for legit people LIKE ME who are vaccinated and can go maskless.
I have no idea if he is or isn't vaccinated or abusing the system.
And I would hate if you looked and thought like that about me.
Judge Not Least Ye Be Judged
How crazy is all this?
I don't want to be judged because I know I'm vaccinated.
I want to judge someone because I don't know if they're vaccinated (or think that they are because I can tell just by looking).
I also want to know why more people aren't going mask less?
And even if they do, I don't and won't trust all of them.
I can't just worry about myself and make sure I'm good to go during this pandemic. I'm too busy worrying about prying eyes and if you've go the vaccine too. So you can join me mask less. So then I can not trust you.
This whole thing has got us so crazy that we don't know which way is up and if and when we're gonna feel comfortable taking these things off.
This is maddening right?
Tell me I'm not the only one thinking like this.
15 Iconic Retail Stores That Don't Exist Anymore (But We Totally Miss Shopping At)