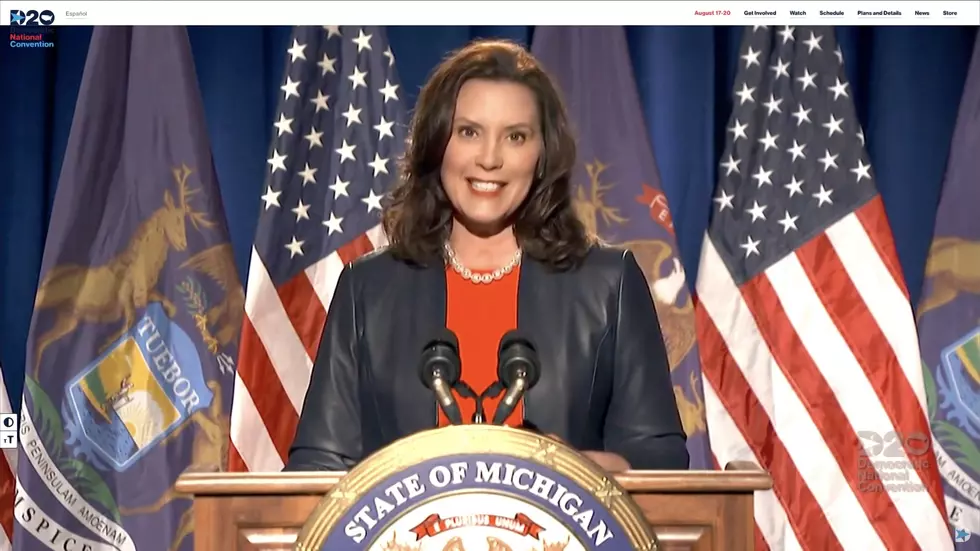 Gov. Whitmer Extends COVID-19 Unemployment Benefits Through March
DNCC via Getty Images
Enter your number to get our free mobile app
Earlier today, Gov. Gretchen Whitmer signed a $106 million relief bill and extended COVID-19 unemployment benefits through March 2021.
According to WDIV, Whitmer extended unemployment benefits for those in Michigan that are out of work because of COVID-19. Those benefits are extended until the end of March 2021.
No Michigander should have to worry about how to put food on the table or pay their bills, especially during a global pandemic. These bipartisan bills are an important step in providing immediate relief for working families, but there is more work to do. I urge the legislature to take further action to make this permanent. Forty states, including all of our neighbors, automatically provide at least 26 weeks of unemployment relief. Michiganders deserve better than a short-term extension that expires in March. It's time to work together on a bipartisan, long-term solution for working families.
As part of the relief bill that was signed, $55 million will go to help small businesses that need support through the upcoming months.
There's also a little help finally coming for live music and entertainment venues as the bill also includes $3.5 million for grants of up to $40,000 per struggling venue.
There's also another $45 million that will go towards workers who have been laid off or furloughed.
I know business owners would much rather be working than taking money from the state but unfortunately, their hands are tied. I'm sure this isn't even close to the relief that is needed but I guess it's better than nothing.
19 Things Michiganders Hate About Michigan