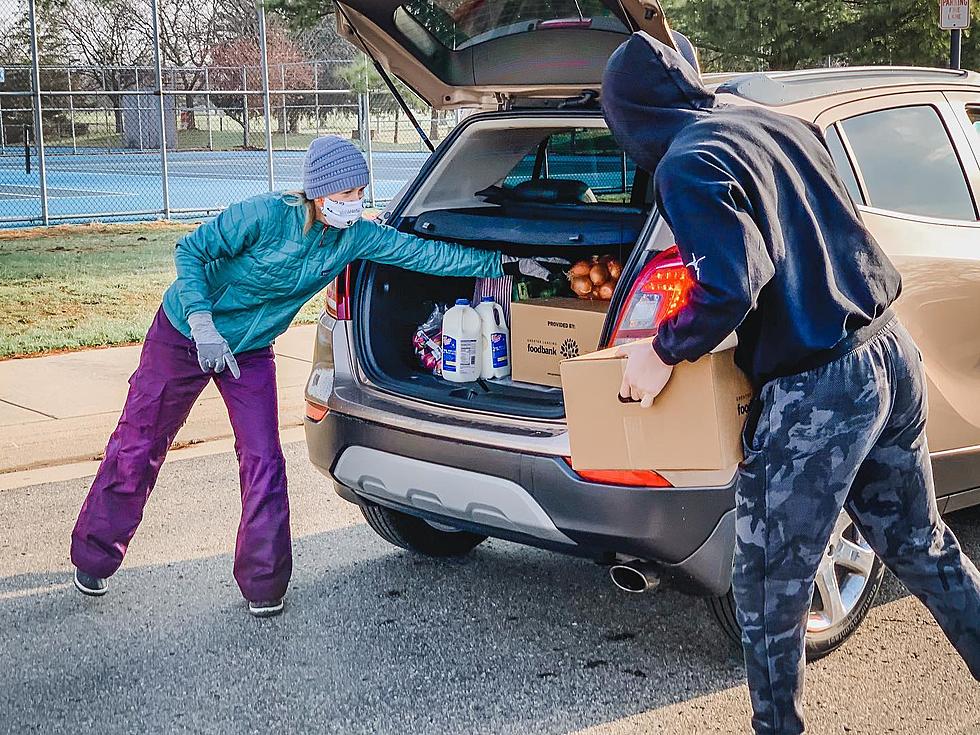 GLFB Food Distribution Events Sat, Tues, Thurs and A Job Opening
Credit: Greater Lansing Food Bank via Facebook
The weather should be cooperating this weekend as we kick off spring.
With the chance for plenty of sunshine, our friends at The Greater Lansing Food Bank have several events happening. Three food distribution events and even a job opening.
Let's start with Saturday's event in Lansing.
Another one on Tuesday in St. Louis.
And finally an event for East Lansing, Haslett, and Okemos residents.
You will need proof of residency (government ID or mail), you won't have to get out of your car, and if you need more info click
HERE
or call GLFB at (517) 908-3680.
Looking for a job and a chance to give back and serve you community. They can help you out with that too. Greater Lansing Food Bank (GLFB) is seeking a dynamic, detail-oriented individual to join our development team as Donor Services & Data Coordinator.
A big thank you to Dunkin Donuts and other community partners that continue to donate and help GLFB carry out their mission to help feed families in Mid-Michigan.
Greater Lansing Food Bank (GLFB) is a non-profit organization that provides emergency food to individuals and families in need throughout mid-Michigan, in Ingham, Eaton, Clinton, Shiawassee, Clare, Isabella and Gratiot counties.

Find out more about Greater Lansing Food Bank

This institution is an equal opportunity provider (GLFB)
Please take advantage of this resource for you and your family or pass it on to a family in need. If you would like to help or volunteer, please reach out to them here.
LOOK: The most popular biblical baby names
READ ON: See the States Where People Live the Longest
Read on to learn the average life expectancy in each state.
KEEP READING: Here are the best places to retire in America