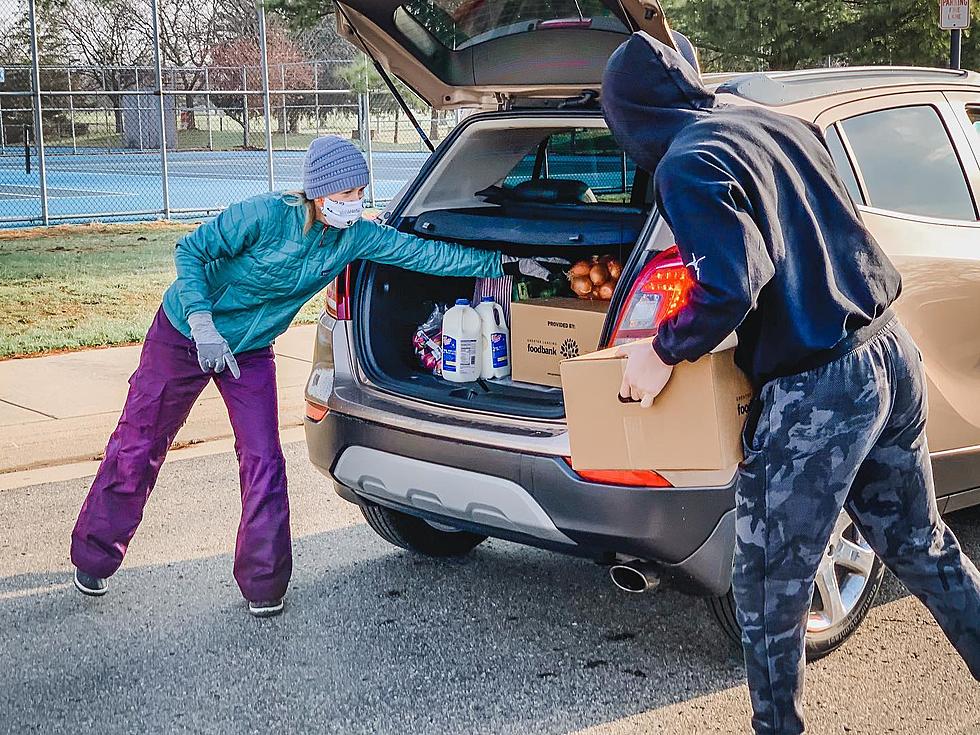 GLFB Food Distribution Event Sat & Fuel Fundraiser Monday
Credit: Greater Lansing Food Bank via Facebook
Our friends at The Greater Lansing Food Bank have several events happening. A food distribution event this Saturday and a fuel-up fundraiser on Monday.
This DRIVE-THROUGH Mobile Food Distribution is a FREE program intended to distribute fresh and non-perishable food items to the disadvantaged and vulnerable. This includes senior citizens on fixed incomes, families or individuals with low income jobs, etc.(
Greater Lansing Food Bank
)
WHEN: Saturday, November 14, 2020
Registration - 8:00 a.m.
Distribution - 9:00 a.m.-12 noon (or until all food is distributed)
WHERE: Olivet Baptist Church
5455 Willoughby Rd.
Lansing, MI 48911
You will need proof of residency (government ID or mail), you won't have to get out of your car, and if you need more info click
HERE
or call GLFB at (517) 908-3680.
This opportunity is only happening on Monday, November 16th at the Delta Township Quality Dairy location at 8512 W. Saginaw Hwy.
Enter your number to get our free mobile app
Please share this event with your friends and family and if you can wait to fill up your tank Monday in Delta Township, you can help the GLFB so much.
Greater Lansing Food Bank (GLFB) is a non-profit organization that provides emergency food to individuals and families in need throughout mid-Michigan, in Ingham, Eaton, Clinton, Shiawassee, Clare, Isabella and Gratiot counties.

Find out more about Greater Lansing Food Bank

This institution is an equal opportunity provider (GLFB)
Please take advantage of this resource for you and your family or pass it on to a family in need. If you would like to help or volunteer, please reach out to them here.
MORE TO EXPLORE: Michigan Restaurants Featured On The Food Network