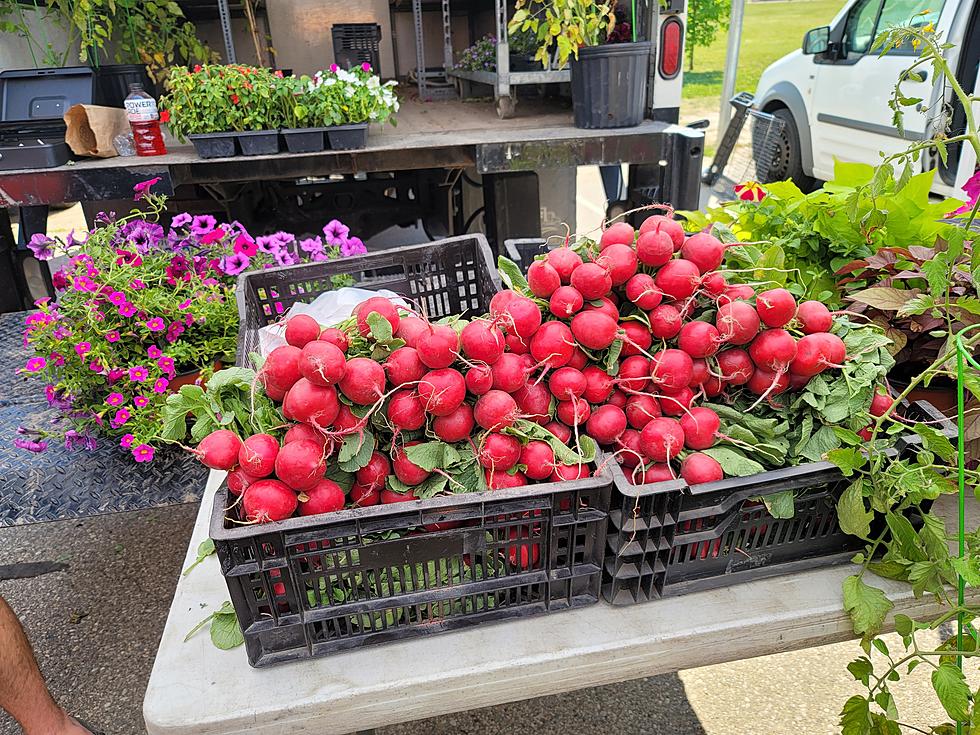 GALLERY: East Lansing Farmers Market, Sundays 10a-2p Thru October
McConnell Adams TSM Lansing
There's Nothing Like A Michigan Farmers Market
I don't know when I became this guy. First, I was recycling out of nowhere. Now I'm getting up weekend mornings and finding every farmers I can get to.
I started visiting them a while back. My first one was in Okemos and I was hooked immediately.
This was one of my first (and favorite) farmers' markets I went to when I moved back home to Michigan 3 years ago. They do an OUTSTANDING job and have so many different vendors and stands. From flowers to fruits and veggies to jerky to popcorn to sweet potato pie and even soaps, it is a lot to behold.

Read More: Meridian Township Farmers' Market Saturday? Yes Please.
This past weekend, East Lansing had their first farmers market and it was equally awesome.
The 2021 season of the East Lansing Farmers Market is scheduled to run June 6-Oct. 31 on Sundays from 10 a.m.-2 p.m. in Valley Court Park, 280 Valley Court. View the updated COVID-19 customer guidelines for the 2021 market. (City of East Lansing)

Read More: Nothing Like Sunday Morning At The East Lansing Farmer's Market
Variety is the spice of life and it lives at the ELFM.
Fruits, veggies, and flowers? Yup.
Sweet treats from syrup to honey? Check.
Fresh baked goods? Oh yes.
Peep the gallery below and make your way out this and every Sunday from 10a to 2p through October.
You will definitely catch me there. And probably buying every sauce and syrup I can.
All my top secret recipe ingredients live here.
Happy shopping.
Buy, eat, shop, and support LOCAL.
East Lansing Farmers Market
SEE MORE: Meridian Township Farmers Market
SEE MORE: Pictures From Horrocks Farm Market