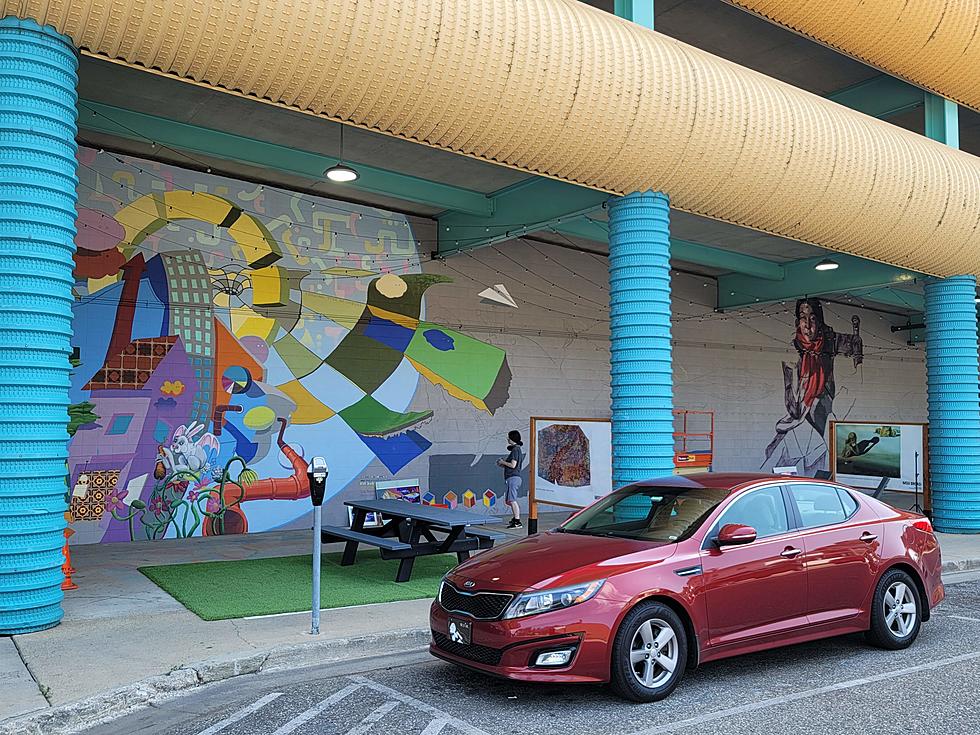 Mystery Solved, What Cool New Art Is Being Added To Downtown East Lansing?
McConnell Adams TSM Lansing
You don't have to look too far in East Lansing to find art EVERYWHERE.
This one is on the side of Roadhouse Pub and you totally need to go take a selfie in front of it.
The folks who did this beautiful work of are called Greetings Tour and you should totally visit them on Instagram. BTW, this was their 50th official Greetings Tour mural.

Read More: Go Take Your Selfie At The New East Lansing Mural
This one is over by Pinball Pete's downtown and I love it.
What's going on over at the Division Street Parking Garage?
This is the rear of the parking structure in Downtown East Lansing. The Division Street Garage (corner of Division and Albert). The mural has seemed incomplete for a while now. After speaking with one of the artists working on the new stuff, I found out that Covid-19 had delayed them adding/completing the piece. But they were back at it.
I also found out that this was the work of the fine folks over at MSU (Michigan State University Art Department of Art, Art History, and Design).
"Life is a groovy opportunity."
Take a look at the gallery below. You can see all the work going into adding the new pieces. The sketches laid down that will eventually become the full body of work. We also got some pictures of what the finished products will look like.
The next time you're in Downtown East Lansing and cruising by J2 Tanning and Sparties Barbershop, look right across the street (on the rear and at the bottom of the parking garage) to check out their progress.
Mystery Solved, What Cool New Art Is Being Added To Downtown East Lansing?
KEEP LOOKING: See what 50 company logos looked like then and now
50 Famous Brands That No Longer Exist