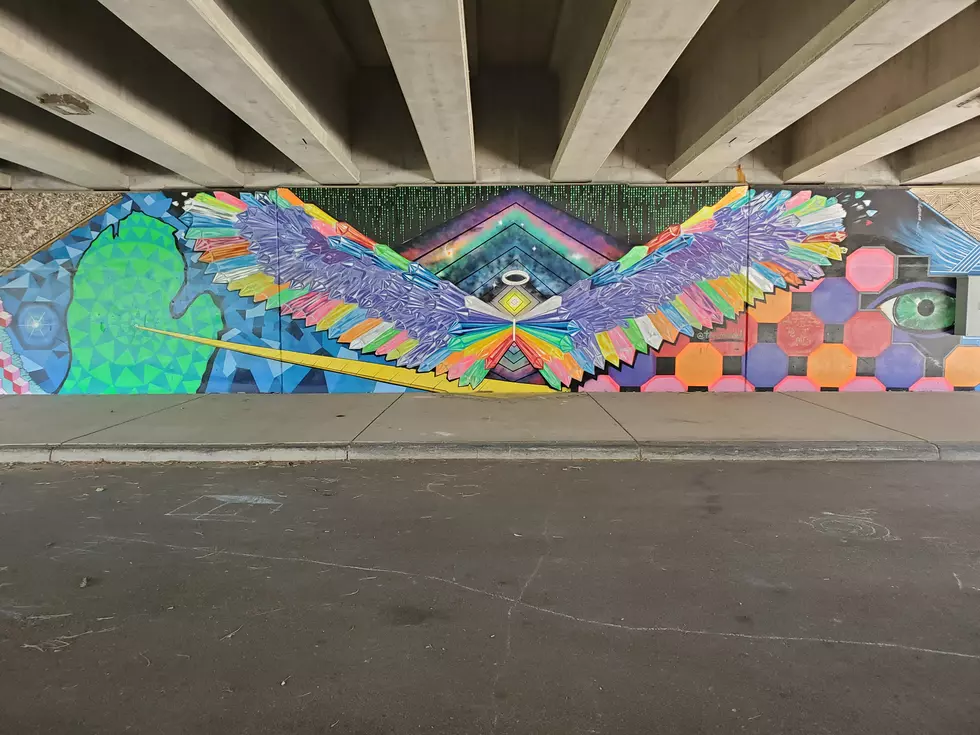 Want To Help Paint A Big Mural In East Lansing? Start Here
McConnell Adams TSM Lansing
Murals Are All Over Lansing & East Lansing
You really don't have to look too hard or too far. We are blessed to have so many amazing artistic people in one area. Especially artists and folks who paint. Their canvas is the outside world and they express themselves everywhere.
That mural up top is in Downtown Lansing on the Riverwalk under the Shiawassee Street Bridge.
Below is one of the many in Reo Town.
This one just went up in East Lansing.
If you've ever wondered who does these and how, it could be you.
See The Big Picture, Paint The Really Big Picture
His name is Dustin Hunt. He's a Spartan, a teacher, loves art, and people. Great all around human being.
He's behind this project called Muralmatics.  They do stuff like this.
Dustin loves painting, teaching, and giving back to his community. And he's found a way to do all that at one time. YOU or someone you know could be right in the middle of it.
They are looking for an emerging/aspiring artist 18 - 24 to be an apprentice and help paint a new BIG mural in East Lansing this month. You could be super busy immediately. The catch is you have to get busy and sign up immediately because the deadline to apply is this week (June 4th).

This is a paid apprenticeship. So submit your application, grab your spray can, and you could be part of creating a masterpiece that could become part of the East Lansing landscape for years to come.
Imagine driving past it and every time thinking to yourself, "I helped to create that".
But first you have to apply. Head HERE.
REO Town & Downtown Murals & Street Art
MORE TO EXPLORE: Lansing Then and Now