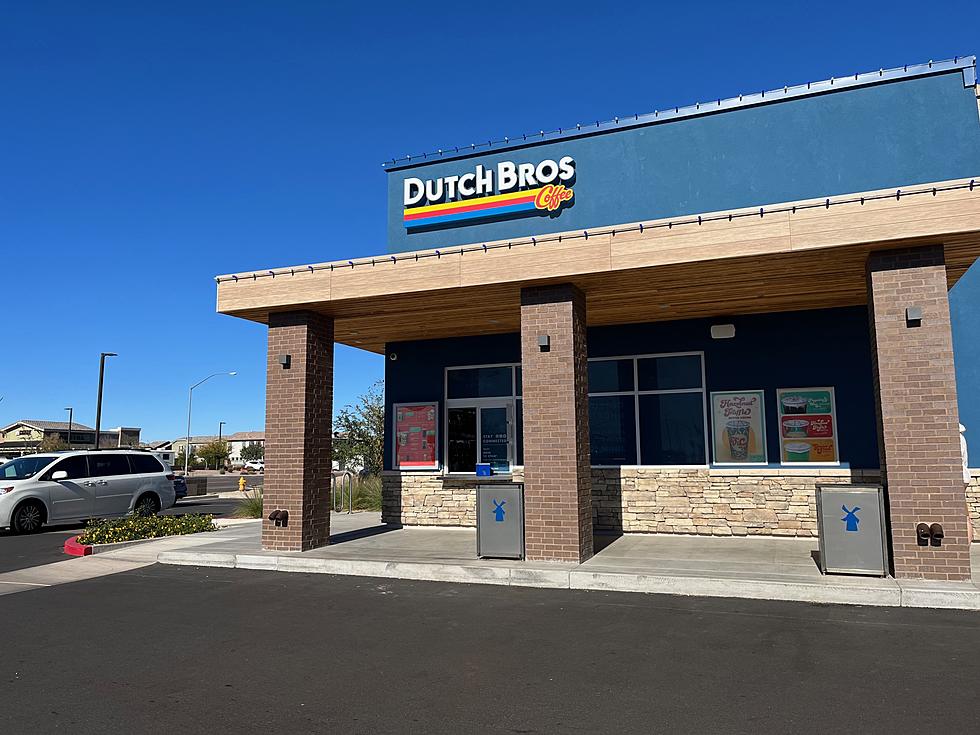 What is Dutch Bros And Why Do We Need One in Lansing, Michigan?
Photo courtesy Kristen Matthews/TSM Lansing
I recently had the pleasure of doing some out-of-state traveling. I hopped on a plane and headed off to Arizona this past December.
I had never been to Arizona before, so boy did I have a lot to take in and enjoy. Luckily, I had a tour guide (actually, a close girlfriend of mine) who has been to Arizona plenty of times before, so I had a jam-packed to-do list.
Of course, a stop at the Grand Canyon was in order. We also got in a hike on the foothills of the Superstition Mountains. But one thing I didn't plan for was enjoying a chain coffee shop so much that I feel the need to write about it here in the hopes that one day, it opens up a spot here in Michigan.
Dutch Bros Coffee
Allow me to introduce you to Dutch Bros.
Dutch Bros started off in 1992 as a small pushcart coffee business operating in Oregon. After the opening of its first franchise in 2000, the small coffee shop grew substantially throughout the northwest. Dutch Bros now serves up coffee and more in 11 states. I'm hoping to make Michigan state number 12.
If you've never had them before Dutch Bros is a walk-up/drive-thru coffee shop that serves up a whole lot more than coffee. Of course, they have all the hot and cold coffee choices that your caffeine-loving self could want, but they also serve up teas, shakes, frosts, lemonades, smoothies, soda, and cocoas, making it the perfect all-in-one drink shop. They also give out cool, collectible stickers. And who doesn't love a cool sticker?
If this has you drooling over a cup of Dutch Bros coffee, I'm sad to say that there isn't one in Michigan (yet). As of right now, the closest one is in Kansas City, KS. It does look like there are a few in the Nashville, TN area, but those aren't open just yet. So either way, you'll have to make a little bit of a drive to grab a cuppa joe. Take a look through the gallery below to see what your tastebuds are in store for. Also, while we're working on bringing Dutch Bros to Lansing, we should work on bringing these 15 other awesome chain restaurants to the area too.
Dutch Bros. Is a Delicious Spot For Coffee And Lansing, Michigan Absolutely Needs One
During a visit to Arizona, I discovered a delicious treasure trove of coffees, teas, smoothies, shakes, slushies, and more...all available at one place: Dutch Bros. After taking a look through these pictures, perhaps you'll understand why we absolutely need this chain to come to Lansing, Michigan.
These 15 Chain Restaurants are So Yummy that We Must Have Them in Lansing
Don't misunderstand; Lansing's food scene is absolutely incredible! It's got a variety of restaurants serving up a slew of delicious cuisines. But we think there's always room for improvement. Here are 15 chain restaurants that are so good that we think they should be added to Lansing's lineup, pronto!
These Are The Top 10 Coffee Shops In Lansing
These are the top 10 coffee shops around the Lansing area, decided by you,
according to Yelp.
The 15 Best-Reviewed Restaurants in Lansing
From serving the yummiest food to providing top-notch customer service, these 15 Lansing restaurants are the best around. See below to find out which restaurants made the list.