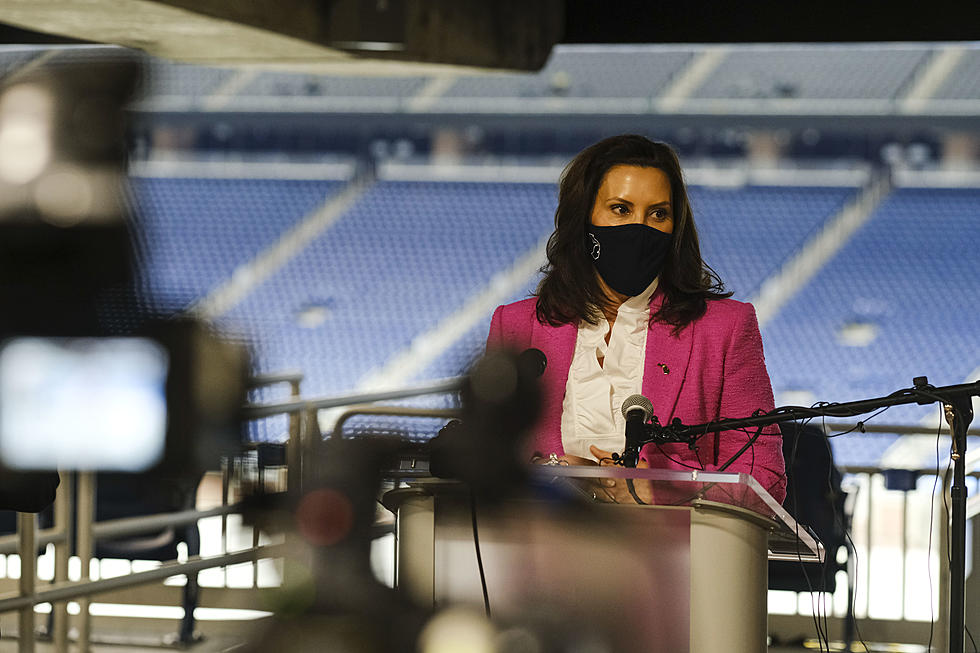 We're Number One: Michigan's Economic Recovery Tops Nation
Getty Images
Over the past two years, and particularly in the past year, Michigan's economy has been leading the pack of large states in recovery.
Matthew Winkler posted an editorial to the Bloomberg web site this week which highlighted Michigan's rebound as compared to other similarly sized states, showing that Michigan's economy has been outperforming all of them.
Michigan...has become a standout for investors. In the market for local government debt, the state's AA-rated bonds returned 5.6% (income plus appreciation) since April 2020, outperforming neighboring Wisconsin (4.3%), Indiana (4.7%) and Ohio (4.7%) as well as the entire municipal market (5.3%), according to data compiled by Bloomberg. Bonds issued by the Michigan Strategic Fund returned 15% while those of the Detroit Downtown Development project gained 14%, according to data compiled by Bloomberg.
Gretchen Whitmer May Deserve Some Of The Credit
Winkler adds that most of the credit for the turnaround is with embattled Governor Gretchen Whitmer, who despite being called names comparing her to witches and even Hitler for her role in the shutdown following the pandemic, saying the state's economy improved more in the past two years than at any other time in its history.
Michigan, whose 10,077,331 population is 2% greater than 9,883,640 in the 2010 census, was perennially near the bottom of the U.S. during the past two decades. Whitmer's first year in the governor's mansion 

marked the beginning

 of the biggest manufacturing boom since the recovery from the 2008 recession. Non-farm payrolls since April 2020 surged 25%, almost double the 14.3% U.S. average and leading every state in the nation. Michigan unemployment is 5.6%, down from a pandemic high of 23.6%.

The increase in tax receipts for the same period also was best in the U.S. as home values, mortgage health, personal income and publicly-traded equity of Michigan-based firms appreciated more than the U.S. average, according to data compiled by Bloomberg.
Here Are The Best Gas Apps To Help You Spend Less At The Pump
Everyone likes saving a few bucks at the pump. Here are the apps that can help do just that with all these high rising gas prices, that are probably out there killing not only you but your wallet.