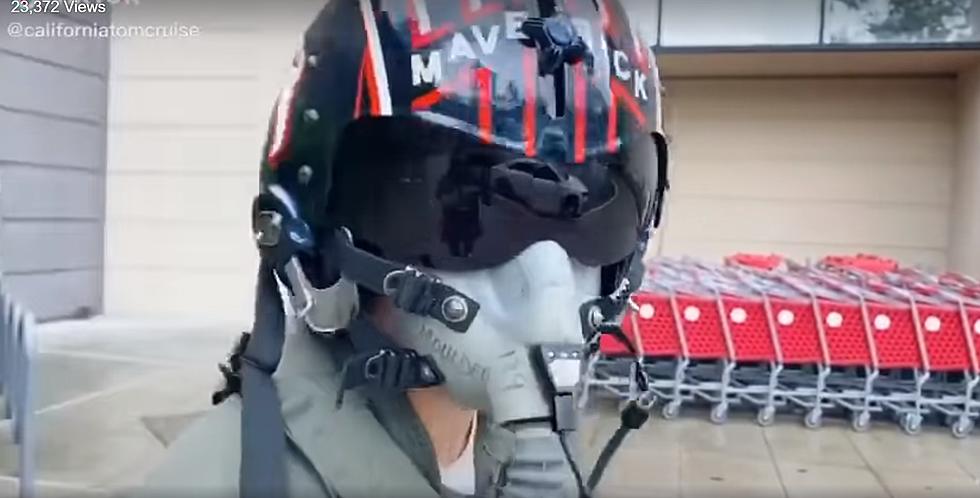 Video: "THE" Maverick Goes On A Target Run
Bad Boys TV via YouTube
This was a pleasant surprise. We have more and more celebs helping to spread the word about social distancing, staying home, and now wearing face masks in public.
What starts out simple enough is a video of a person being a little bit extra with their face mask game. And suiting up all the way. In full Air Force pilot gear. And mind you, I didn't notice it said Maverick on the helmet until the end.
Said person goes on a Target run and proceeds to go and purchase batteries and Tic Tacs. All the while, Kenny Loggins music plays in the background. Google him kids.
It's not until the end of the shopping spree the big reveal is made ala The Masked Singer. And our SAFE "mystery shopper" is none other than...
That's right. Maverick himself Tom Cruise starring in his own Tik Tok video reminding everyone to stay safe.
So next time you see someone in full costume at Meijer, it might be a celebrity?
Follow him on Tik Tok @californiatomcruise