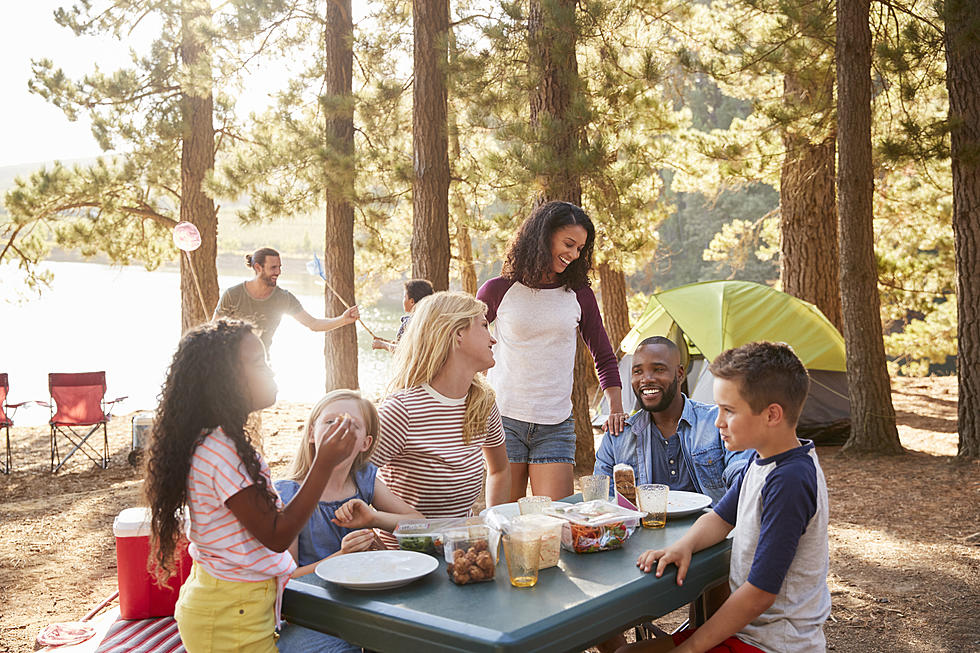 U.P. Campsites You Have to Go to This Summer
monkeybusinessimages
Spring is almost here, and it's almost time for you to get your camping gear ready to go. Before you do that, though, plan on checking out these Michigan campsites this summer. Michigan and camping go hand in hand and also Michigan has tons of campsites to check out, but I'll be highlighting a few in the U.P. you have to check out or spend the night at this summer.
Enter your number to get our free mobile app
1

This might be a drive but it is worth it to see the largest waterfall east of the Mississippi River. Plus there are dozens of hiking trails, 13 lakes and tons of space for you to set up a campsite.

Getty Images/iStockphoto/Deagreez

Getty Images/iStockphoto/Deagreez

2

Porcupine Mountains State Park

Located in Ontonagon and you will want a map before you step foot in this park as it is huge comprising 60,000 acres (the biggest in Michigan). You can pick what kind of campsite you want whether you want modern, rustic or yurt lodging. Plus the park has tons of scenic waterfalls and miles of hiking trails

3

Pictured Rocks National Lakeshore

You definitely want to stop by here to check out the gorgeous scenery. Plus there are tons of places to kayak and get a closer look at the rocks. Just find a great campsite and you can enjoy the clean lake water too

Isle Royale National Park (Google Satellite Image)

Isle Royale National Park (Google Satellite Image)

4

Isle Royale on Lake Superior

The mack daddy of camping areas north of the Mighty Mac is also Michigan's only national park. As the name suggests, it is indeed an island, and to get there, you'll need to plan ahead. But when you get there, there are tons to see like: the Northern Lights, wolves, and moose.

5

Fort Wilkins Historic State Park

It's located in Copper Harbor, but it is worth the drive as you will be basically more north than Toronto. But you will be able to check out some great sunsets, as well as amazing hiking all while being in a quiet area.