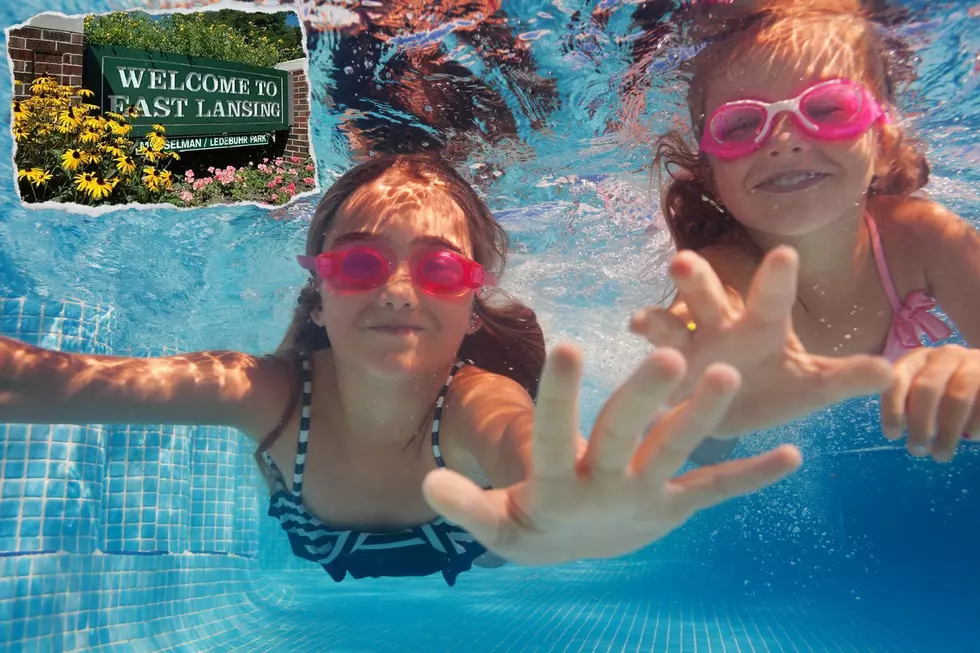 After Two Years the Improved East Lansing Family Aquatic Center Has Reopened
Courtesy of SerrNovik and Photo Courtesy of City East Lansing
Put on your bathing suits, and grab your towel and sunscreen, because the pool is open.
Lansing Area Public Swimming Pools
Due to the pandemic and updates to the building and its facilities, the East Lansing Family Aquatic Center has had its doors shut for the last two years. No swimming and cooling down during the summer months, two whole years without swimmers. After this long hiatus, the East Lansing Family Aquatic Center has finally reopened its doors to the community.
The pool will be open now through Labor Day, September 5th, and will be open from 11 am to 7 pm Monday through Sunday.
Normally, the pool opens in June. However, with the construction setbacks and difficulty in finding staffing, the pool is opening about a month and a half later than usual. Because of this, they won't be offering season passes this year. But they will offer ten-visit passes that are good for the remainder of this season and next.
If you've visited the East Lansing Family Aquatic Center in the past, you'll notice some improvements that were made to the facility; a new grass play area, repairs to the water slide and the concrete around the pool deck, a second all-gender/family restroom, and more. Plus, the aquatic center offers something for people of all ages. There are multiple water slides, a concession area, a splash park, picnic areas, water play structures, and more.
If you want to take the family, depending on how many people you have and their ages, it will cost you anywhere from $5 - $11 per person, toddlers are free. If you want to go big, you can score a 10-visit pass for $60 (if you're an East Lansing resident) or $80 (if you're not a resident).
Lansing's Best Spots For Swimming This Summer
Look, I know we all wanted the nice heat waves, but I'm not going to lie. I forgot that with wishful thinking comes, great danger if your air conditioning doesn't want to work, and boy am I feeling that right now.
Rent This Luxurious Swimming Pool in Oakland County
Take a look at this awesome swimming pool that you can rent in Northville, Michigan.
9 Awesome Waterfall Swimming Holes Found Here In Michigan
There are several Michigan Waterfalls suitable for swimming, here are 9 of them you can explore.