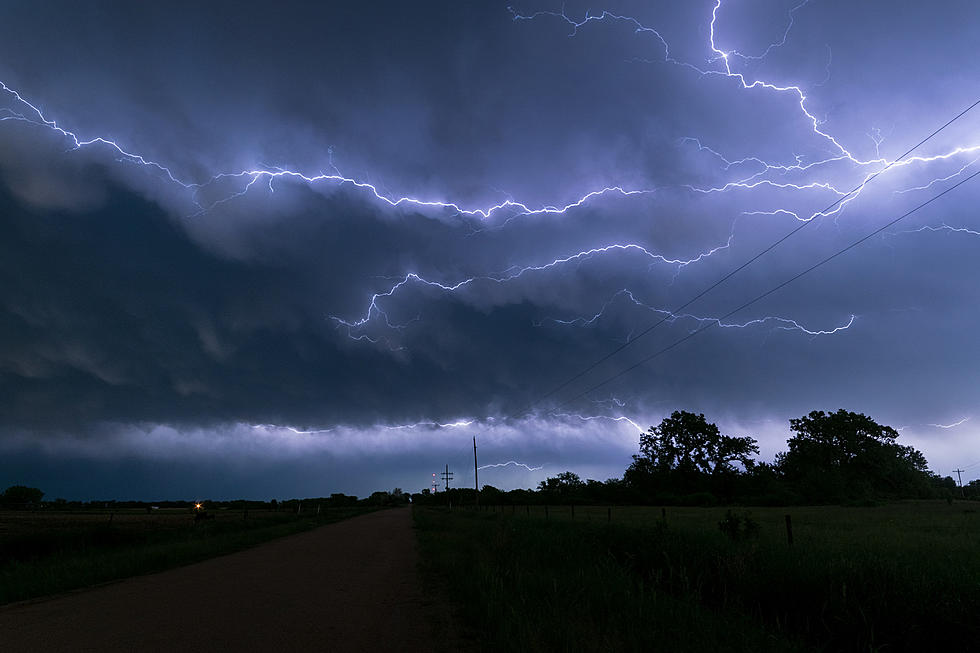 Thunderstorms and Crazy Temps in Store for Lansing This Week
Meindert van der Haven
A third of the way through October, and you'd think we'd be finished with crazy weather like this, but not in Michigan!
Lansing, prepare yourselves for some extreme weather changes over the next week. Today is just the start of it.
Summer Temps in the Middle of October
Despite the fact that it's officially been fall for weeks now, we're going to see high temperatures reach all the way to the low 80s today, according to The Weather Channel.
Today may very well be the warmest day we have for the rest of the year. And it's going to change on a dime because tomorrow's high temperature won't even crack 70 degrees! So in the next 24 hours alone, we'll see high temperatures swing from 81 to 67, a matter of 14 degrees. That may not seem like a lot, but when it's practically the middle of October and it's getting past 80 degrees...that's a big deal. After today, Lansing's 10-day forecast doesn't see another high temperature get past 74 degrees.
Possible Severe Thunderstorms
Throughout the overnight tonight, there's a good chance we'll see some thunderstorms, too. According to the Weather Channel, we can expect to have those thunderstorms rolling through around the 2 o'clock and 3 o'clock hours.
With those thunderstorms, there is also a good possibility that they could be severe with some extremely high winds.
Looking Forward to Next Week
Despite the summer-like temps today, the rest of the 10-day forecast has things cooling off. Wednesday, Thursday, and Friday of this week we'll see temperatures in the low to mid 70s. But after that, we finally start to see some actual fall weather, with high temperatures ranging from 57 degrees to 63 degrees. Now that's what I call sweater weather!
Are you still in a sweater despite the temps today? Check out the gallery below to see where your sweater ranks!
SEE MORE: The Sweaters In Your Closet: Ranked
UP NEXT: 10 Signs That Michigan Will Have an Awful Winter