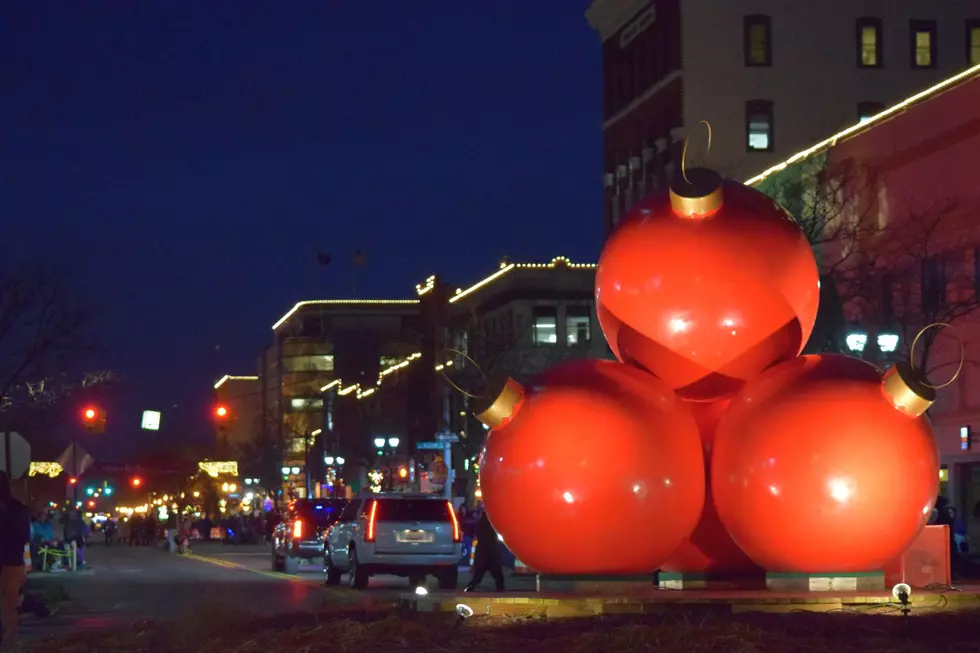 These Ornaments WON'T Return For Silver Bells In The City
Credit: McConnell Adams TSM Lansing
We are sorry to tell you that these giant Christmas tree ornaments (that have been a part of the Silver Bells In The City decorations downtown for decades) won't be a part of the festivities this year.
And they may be gone for good.
City officials have decided it's best to not pay up to $7,000 to have them repaired after a vehicle clipped them last fall.

Samantha Harkins, Lansing's Deputy Mayor, said in an email Tuesday to News 10 that Mayor Andy Schor supports the decision to not spend thousands to repair the ornaments. (WILX)
The ornaments aren't insured, so Downtown Lansing Inc. is expected to cover the cost of the ornament that needs to be replaced.
At that time, the cost of repairing/replacing the ornament(s) was thought to be about $3000 and that they would be back this year.
The 35th Annual Silver Bells in the City is Friday, November 22, 2019 in downtown Lansing.
Silver Bells is a rain or shine event. For weather, traffic, and/or emergency alerts for Silver Bells ONLY, sign up to receive text messages by texting "silverbells" to 888-777.
Enjoy our gallery of photos of everyone's favorite ornaments that used to occupy the roundabout in front of the Capitol. So sad to see them go.
Silver Bells Giant Ornaments Square