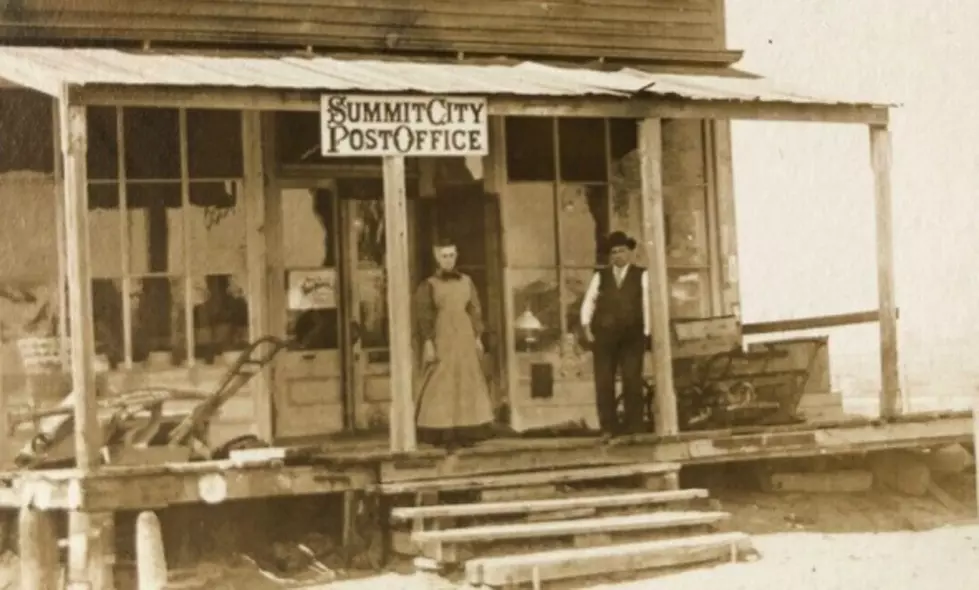 Michigan's Mostly-Ghost Town of Summit City: Grand Traverse County, Michigan
available @ worthpoint.com
Summit City is a mostly-ghost town in Grand Traverse County, Paradise Township. What saves it from being a 100% ghost town is the few homes still there and possibly one business.
Located near Sands Creek, it was created as a postal stop and railroad station along the Grand Rapids & Indiana Railroad in 1874.
The post office opened on June 23. The town was platted in 1884 and the railroad did bring some business to Summit City. At one time the village had a church, depot, general store, post office, sawmill, schoolhouse, and a few other small stores.....but no more. You can see photos of some of them in the gallery below.
The post office closed for good on December 17, 1955.
Nowadays, the town doesn't show up on many (if any) maps, but the area is known for its potato processing. There are no businesses or shops left (maybe one, if it hasn't closed) and just a smattering of homes.
Summit City will make a great addition to your next Michigan roadtrip!
PHOTOS OF SUMMIT CITY
MORE MICHIGAN GHOST TOWNS:
Ghost Town of Ensign
The Ghost Town of Ridge
Michigan Ghost Towns of Henderson & Ralph