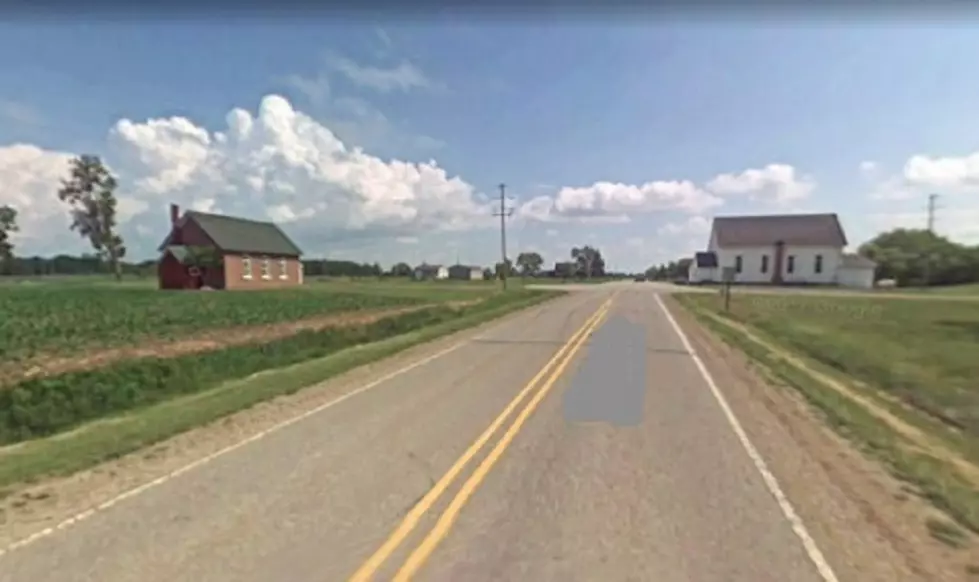 The Ghost Towns of Canboro & Rescue: Huron County, Michigan
Google Maps
The villages of Canboro and Rescue don't exist anymore. All that's left of these two towns are an old school, church, and a house or two.
These two communities can be found in Huron County's Grant Township, just two miles apart from each other.
Canboro was settled along the Pigeon River in 1863 when Levi Wlliamston came to the area. The township was organized in 1867 and named after General Ulysses S. Grant, who would become president two years later.
A post office named "Can" began operations in 1870, with Columbus Parker becoming the first postmaster. By 1879, the village's name was expanded to "Canboro". The post office closed down for good 26 years later, in 1905. All that's left is an old church and one-room schoolhouse.
According to  quod.lib.umich.edu, "The first post office was at Canboro with Mr. Parker as postmaster. He also had a general store. This post office was established in 1870 with semi-weekly mails from Sebewaing and Bad Axe. The office was discontinued when the rural free delivery took its place with routes extending from Gagetown in Tuscola County and from Owendale, a village on the Grand Trunk railway and situated in Brookfield."
Rescue was a postal station beginning in 1888, with local farmer John Carroll elected to be first postmaster. The post office closed in March 1903, re-opened in June 1903, and shut down permanently in 1905.
Both places are good drive-thru's on your Michigan roadtrip. Check out a few photos of the area – or what's left of 'em – below.
MORE MICHIGAN GHOST TOWNS:
13 Michigan Ghost Towns You Should Visit This Year
A Michigan 'Ghost Town' tour is great any time of year. Here are 13 to get you started!
The Ghost Town of Bell, Michigan
Enter your number to get our free mobile app