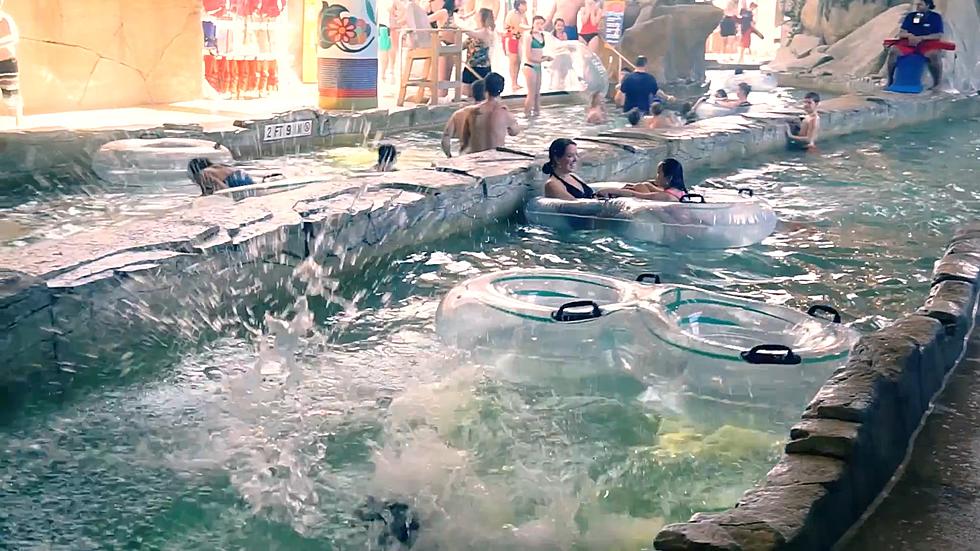 Stay Cool This Summer at This Michigan Waterpark
Soaring Eagle Waterpark and Hotel/YouTube
Are you looking for a day full of adventure before the summer ends?
With all of this rain we've been having, it's been hard to get outdoors and enjoy ourselves. What if I told you that you could float down a river and swim regardless of the weather?
Soaring Eagle Waterpark & Hotel
If your house is filled with a bunch of little mermaids/mermen how about a trip to Soaring Eagle Waterpark & Hotel? Let me just say, this place looks like it's the bees knees.
It has so many different attractions from waterslides to water basketball. I think one of my favorite parts is the FlowRider. I'm really not sure how to explain it other than the fact that it's jet powered water that you try to boogie board or surf on! So, if you've always wanted to learn how to ride the waves, this is your chance!
If you're looking for more of a chill day, you can spend your time floating on Little Beaver's Bay or kick back in the hot tub.
Maybe one of your kids birthdays is coming up, this would be such a fun way to spend the day! I'm not going to lie, when I was a kid this was always something I wanted to do. I loved the thought of spending the day at the waterpark with family or friends and ending it with a little slumber party.
Do you own an RV? If you're looking to get a little more use out of your camper, they also have their Soaring Eagle Hideaway RV Park. It's located near a 42 acre lake where you can fish, kayak, canoe and more.
If you don't have an RV, you can always stay in one of their hotel rooms!
Are you looking for more campsites or lakes to visit? Well then, keep on scrolling!
25 of Michigan's Favorite Lakes
Lakes around our Great State that are worth a visit or two.
MORE: The Ten Most Beautiful Campgrounds in Michigan
LOOK: Here are the best small towns to live in across America