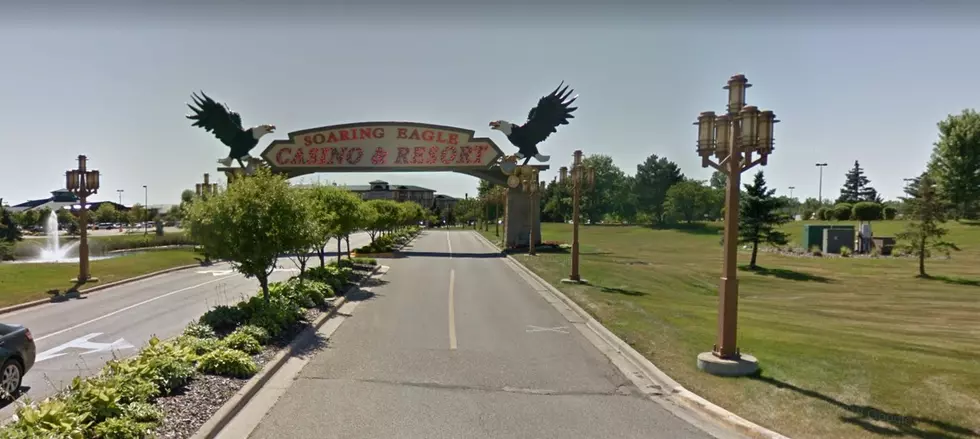 Soaring Eagle Casino Employee Tests Positive For COVID-19
PHOTO COURTESY OF GOOGLE MAPS
So let's take your temperature. No not that temperature, the one that you might now have to take every time you walk into work.
I mean your temperature about how you feel about being in public places now? When Michigan began opening back up again, did you run out and maybe hit a restaurant or a bar or someplace like that because you were sick of feeling like you were cooped up all of those weeks? Or, did you pretty much stay at home? Or have you slowly over time begun to do more things?
Of course with the roller coaster that COVID-19 has always been, what do you do now when you see all of the spikes in Coronavirus cases?
I know that my wife and I went out that first weekend to a few places and so far, we've been so good. However, we've kind of tapered off at the moment to see what's up with the spiking. We're still going to work and the store and the like but not so much hitting many restaurants and dining in for now.
I know that I spoke to a lot of people who missed going out to the casinos during the quarantine and they were excited to be going back to the ones that were reopening. I also know that the people that I did speak to who ended up going to the casino said that what they experienced was the gaming establishments operating in an abundance of caution, changing the layouts of some areas and making sure there were masks and social distancing.
Well unfortunately as hard as you work at protecting your colleagues and customers, COVID-19 still has a way sometimes to still find a way back in. This time, according to their Facebook page, a table games dealer at Soaring Eagle Casino and Resort has tested  positive for COVID-19.
Check out the Soaring Eagle Facebook page to get more information about what's happening and definitely do it if you happened to be at the casino on July 1st and 2nd between Noon and 8 p.m.
Enter your number to get our free mobile app
MORE: 5 Things I Never Thought I'd Hear Or Say Before COVID-19