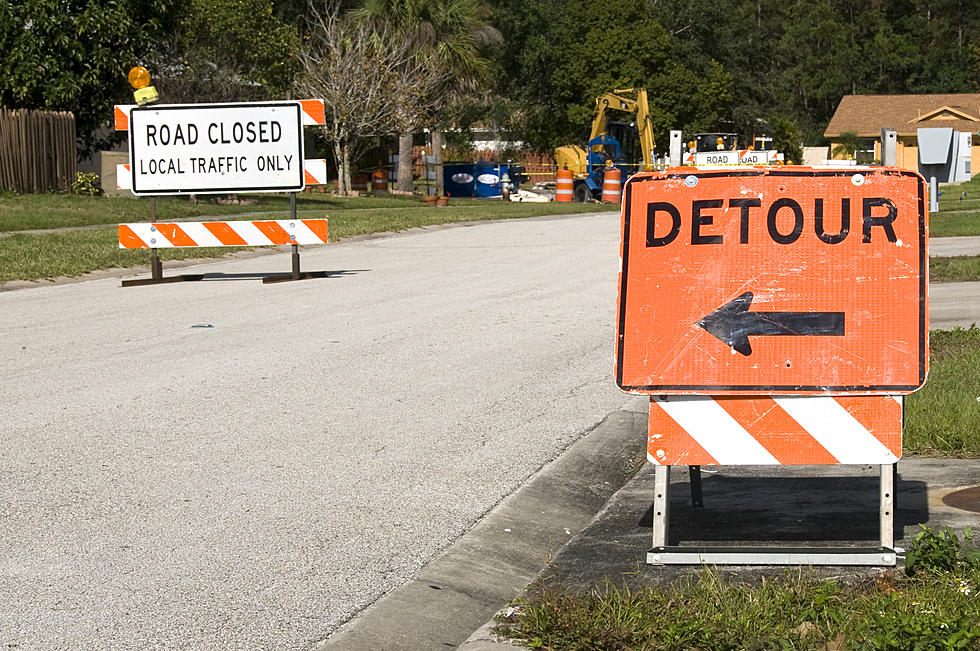 Road Closures & Delays in Lansing-Area Next Week
John Panella/Thinkstock
There are going to be some road closures which might impact your commute next week, especially if you live or work in Lansing. These two road closures may not be impacting your commute directly but since it is summer and construction season knowing about construction and road closures ahead of time will help your commute.
First, according to WILX, the City of Lansing is going to be closing lanes on Martin Luther King Junior blvd. The closure will start on Monday and go on through October 2nd. The work will be a big job as city crews are working on "combined sewer overflow" on MLK between Moores River Drive and Victor Ave. The work will make it so there is one lane closed and no left turns will be allowed to or from MLK in the area where construction is happening.
Next, also according to WILX, MDOT will be closing the ramp from westbound Trowbridge Road to westbound I-496 in East Lansing. Now the shutdown won't be happening all day as it will be shutdown from 7am - 7pm until July 18th. The work that is being done is for preventative maintenance and repair work. There is a detour for drivers as you will go on U.S.127 South to Dunckel Road where they can turn around to get back to 496 West. This road construction project will happening most of the year as this is the first phase and the time frame for the next phase will be announced soon.