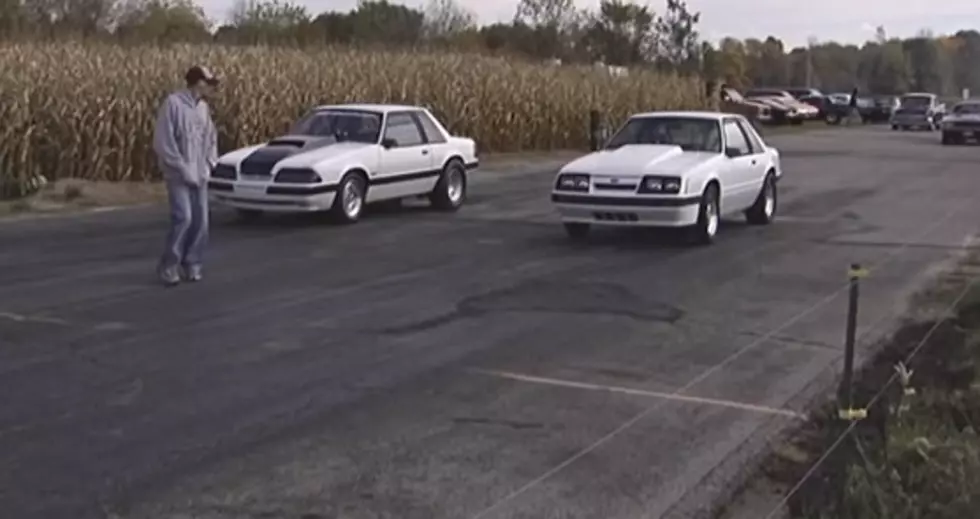 Onondaga Dragway: Will It Re-open in 2019?
Screenshot courtesy of elpmurc, youtube
The dragstrip is a cool place to take a date and a GREAT alternative for the kids who have their faces stuck in some freakin' hand-held technology.
A day or evening at the drags was - and still is - fun-filled with excitement, food & drink, family & friends, loud fuel dragsters, funny cars and a colorful crowd!
One of Michigan's most famous strips is Onondaga Dragway, which originally opened on July 2, 1961 and closed in 1978.
After being closed and deserted for almost 30 years, permission was granted in 2007 for racers to test their cars on the track. Over the next few years, a handful of local racers would come out on weekends to race & test their cars. Realizing some renewed interest and potential, permission was sought to publicly reopen the strip. Temporary permission was granted in 2010, but the noise that invaded the community - which had been quiet for a number of years - caused an effort by residents to shut it down. The dragstrip was rebuilt and finally re-opened in 2013.
The Onondaga Dragway has been under fire again lately, due to continued nuisance reports. A mobile home park located east of the strip - and other homes to the west - are major areas where people are complaining.
Now there is a GoFundMe online that has raised over $22,000 to help fight court costs. Most local residents want the strip to stay open and happily contributed to the fund, as did drag fans from around Mid-Michigan. They intend on taking an appeal to the State Supreme Court. Read more about it HERE.
Check out a few pictures below, along with some old 8mm film footage of Onondaga Dragway from the 1960's and 1970's!