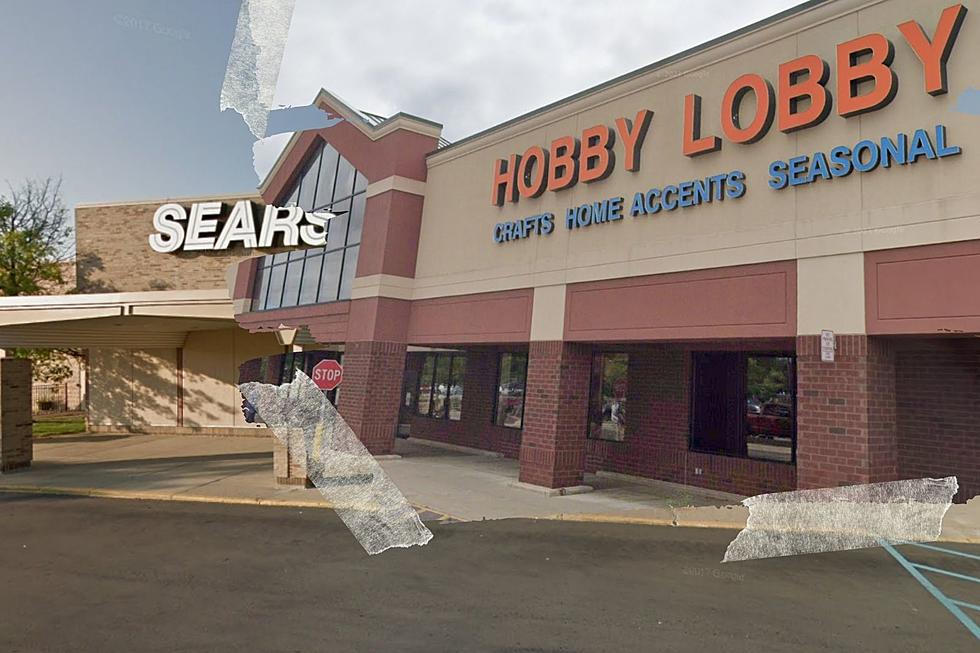 New Jackson Hobby Lobby Expecting Official Opening This Spring
Image(s) Courtesy of Google Street View / Canva
As a massive project has been underway at the former Sears store location at the Jackson Crossing Mall, there have been rumblings about when the new Hobby Lobby going in there was slated to open. Now, it looks like we have a more defined deadline and it's (relatively) soon.
Transforming the Former Jackson, Michigan Sears Store
Back in 2018, as reported by MLive, the Jackson Sears store closed its doors with the Auto Center closing shortly behind it in 2020.
Since then, there were plenty of questions floating around Jackson concerning what  was to be made of the 130,000 square-foot space.
Hobby Lobby was the first business to contract a lease, taking up 57,000 square feet, leaving the rest of the space to be divided between four other storefronts.
When Hobby Lobby is Expected to Open in Jackson
Per project data provided by Construction Journal, it looks like construction began in January of 2022 in order to get the building up to code, renovate and get things rolling for Hobby Lobby.
The estimated $4,364,904 project (Construction Journal) is reported by WILX to be completed with Hobby Lobby's Jackson location expecting open by May 30th, 2022.
Hobby Lobby's Proximity to Other Craft Stores in Jackson
While Hobby Lobby probably would not be opening a location in Jackson if it were not something of interest to those who live there, one might wonder how well this is actually going to work out when it comes to other craft stores.
Looking at this map of Hobby Lobby locations "near" the Lansing area, we can see there is one in Lansing, one in East Lansing. However, there appears to be a Hobby Lobby-less circle around Jackson. People who wish to shop there have to travel no less than 35 minutes to get to one.
Understanding the desire to have one closer to Jackson, we have to wonder why they chose a location that is directly across the street from a Michaels craft store:
Furthermore, there is also a JOANN Fabrics and Crafts store less than a mile down the road. The addition of Hobby Lobby makes it so there are three craft stores in less than a two-mile radius:
While one can understand these stores serve different purposes for different customers and the addition of one more can cater to even more crafty folks in the area...could this also create problems and possibly the closure of one or more of these stores?
Hiring Opportunities at New Jackson Hobby Lobby
Of course before the store can open and people can come shop there, they need employees.
According to WILX, the opening of the store is expected to add 60 jobs to the area and you can check for openings at Hobby Lobby's "careers" website.
Benefits include: Sundays off (store closed), 401K with company match, paid vacations as well as medical, dental and prescription plan(s) and more....
HOWEVER, if you're hoping your medical, dental and prescription plan will cover any contraceptives you may have to look elsewhere as back in 2012, according to Business Insider, the company filed (and won) a suit against the U.S. government to be able to deny or regulate that.
Also, if you're a member of the LGBTQIA+ community and don't want to be discriminated against in the workplace you may want to look elsewhere as the company also sent a letter in 2014 urging to be exempt from laws that prohibited that sort of thing.
At the end of the day, the long-awaited store is expected to be open this spring.
Here are 50 of your favorite retail chains that no longer exist.