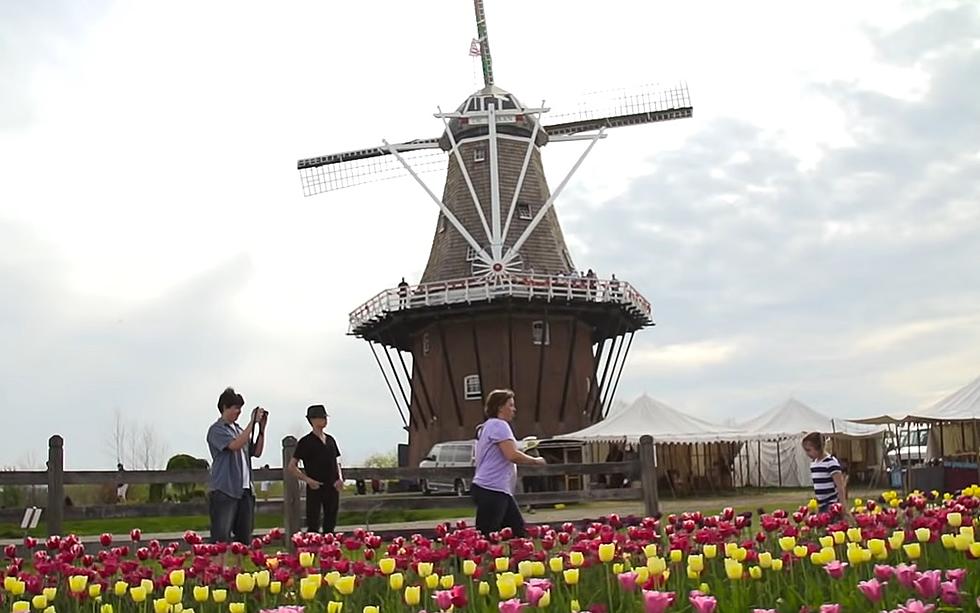 7 Things That Should Be on Every Michiganders Spring Bucketlist
Pure Michigan via YouTube
Though it may not feel like it lately, spring has finally sprung in Michigan! Now that the snow has started to melt and it's safe to venture outside again I'm sure much like me, you are excited to get back on the road and exploring all Pure Michigan has to offer.
As someone who has lived out of state for the last seven years, I am eager to make up for lost time and to cross off all the things I never got to do when I originally lived in Michigan. When it comes to celebrating spring, here are 7 things every Michigander should experience this season:
There is a very short window in Michigan where you can hunt and find these tasty and highly sought-after fungi. A wonderful springtime delicacy, foraging for morels is an annual tradition for many Michiganders-- though many of us remain tight-lipped when it comes to our favorite hunting spots! The morel fruiting season can last anywhere from late-April to mid-June, depending on your location.
In all my 20+ years of living in West Michigan, I'm ashamed to admit I have never experienced a Holland Tulip Time. That's changing this year! The annual celebration honors all things Dutch and has been a tradition for 92 years. Visitors from all over the globe travel to Holland, MI to view over 6 million tulips in bloom. The 8-day festival has been named: Best Flower Festival, America's Best Small Town Festival, and the Tulip Festival of the Year 2017/2018.
Baseball is finally back! The Detroit Tigers will host their home opener for the 2022 season on Friday, April 8 against the Chicago White Sox. Gates open at 10:30 a.m. with first pitch at 1:10 p.m. It is a rite of passage to attend a Tigers game and I think Opening Day at Comerica Park should be considered a statewide holiday! If you can't make it to the celebration in Detroit, many local bars host watch parties and run some serious specials throughout game day. Play ball!
Watch Butterflies Bloom at FMG
The "largest temporary tropical butterfly exhibition in the nation" is located at Frederick Meijer Gardens in Grand Rapids. Over 7,000 butterflies from over 60 different species bloom and are free to fly around the Lena Meijer Tropical Conservatory each March and April. Visiting the sculpture garden at Frederick Meijer is bucketlist enough, but the butterfly exhibit is truly one of a kind! A family-friendly exhibit in its 27th year, the Gardens offer extended hours and even nighttime butterfly viewing events. Details here.
Mackinac Island's famous Grand Hotel opens for the season each May. Visiting Mackinac Island is an experience in itself but the Grand Hotel is trapped in time, hearkening to an era gone by. The hotel has been welcoming guests since the 1887 and is set to open its doors for its 136th season on May 6, 2022. Enjoy fabulous dinners overlooking the Straits of Mackinac, tour the island in a horse-drawn carriage, or simply explore the hotel grounds. I have never visited Mackinac Island and I'm hoping to change that this year!
We Michiganders love our Coney dogs! You're sure to get your fill of Coney dogs, olive burgers, and root beer at any of Michigan's many drive-in restaurants. Spring is the perfect time to visit as it's warm enough to roll your windows down, but not hot enough to have to crank the A/C. Check out a list of local drive-ins across West Michigan here.
May means Michigan wine month! Thankfully we have over 150 wineries across the state, so your cup never needs to go dry. In addition to grape wine, Michigan is also known for production of fruit wines--especially cherry wine! We are the fourth largest grape growing state in the U.S., with the Grand Traverse area being the primary wine region in Michigan. Locally we have great wineries like Fenn Valley, St. Julian, and Tabor Hill.
Live Like the Flintstones in This $1.2 Mil Wisconsin Cave Mansion
Located in New Berlin, Wisconsin this home would make for an absolutely unique Airbnb investment property!