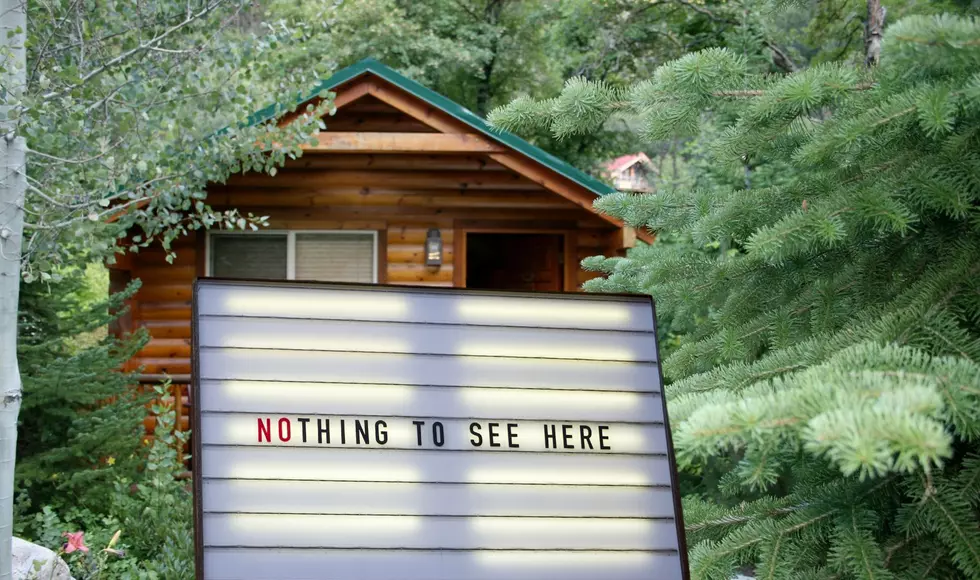 Michigan Man Caught With Stolen Cabin In Kalkaska
Canva
In the long history of dumb criminals, one has to stand in awe of this man and his accomplices who attempted to get away with stealing an entire cabin. Ya, an entire cabin...like somebody wouldn't eventually just see their stolen cabin in someone's yard. Well, that's exactly what happened, and what he did to try and get away with it is even funnier.
Apparently, this guy had the cabin in his possession and in an attempt to hide it he apparently tried to put a metal sheet around it to hide it from plain sight, as WDIV reported, this didn't work out so well for him:
A Michigan man who stole a 12-by-28-foot cabin tried to hide it on his property by erecting sheet metal around it, police said. The cabin was stolen between Nov. 18, 2021, and Dec. 16, 2021, along County Road 571 in Cold Springs Township. Michigan State Police troopers said they found it on March 15 on the Orange Township property of Jeremy James Knoll, 43, of Kalkaska. He had tried to hide the cabin by erecting large pieces of sheet metal around it and altering its appearance, according to authorities.
Into The Slammer
Knoll was arraigned Tuesday, Feb. 7 at the 87-B District Court in Kalkaska County on one count of receiving and concealing stolen property between $1,000 and $20,000, and is supposed to go back into court on February 27th. Meanwhile, there's at least one other person who helped him steal this who has been identified, so more people could be facing jail time as well.
This man and his accomplices join the ranks of other people who clearly don't know how to act in the area. Enjoy these other stories of people losing their minds, this time at fast food restaurants.
Fast Food Rage in the Midwest
Fast Food Rage in Michigan, Ohio and Indiana