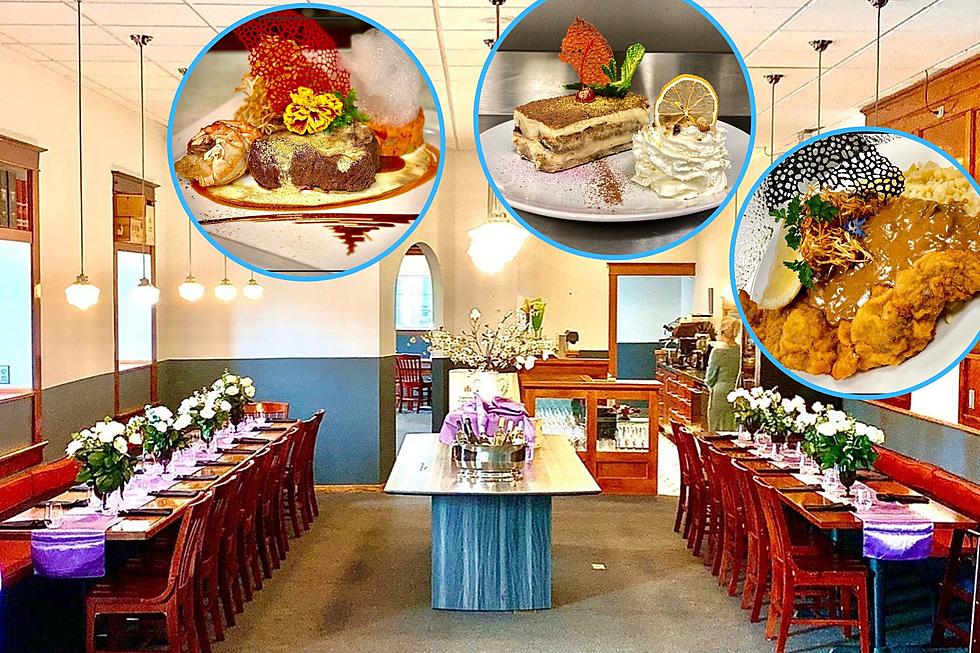 Michigan's Loveliest Small Town Restaurant is Among Best in America
Station 100, Facebook
It's no secret that Michigan is great for foodies! But it's not just the big cities like Detroit, Grand Rapids, and Lansing that have excellent restaurants.
A new ranking is highlighting "The Most Adorable Small Town Restaurants in the U.S." Where's your favorite Michigan restaurant that might be a bit off the beaten path?
Growing up in South Haven, Mich., Clementine's is a gem all the locals know about! I'm also partial to Phoenix Street Café and Black River Tavern.
Well, according to Love Food, Michigan's loveliest small town restaurant is in Frankenmuth.
I immediately thought Zender's - but no! Love Food has ranked Frankenmuth's Station 100 as the most adorable small town restaurant in the Mitten State.
Here's Love Food's praise for the Michigan eatery:
For a rustic, Bavarian-style dining experience, The Station 100 in Frankenmuth is a must-visit. Built in an old train station, it has a classy, Alpine feel with original flooring and dark wood tables. It's on the pricier side, but customers say the wiener schnitzel – a thin, breaded veal cutlet served with spätzle pasta and mushroom sauce – is the best they've had outside of Germany.
This is not the first honor for Station 100. Last year the European restaurant was ranked by Open Table as the #3 Best overall restaurant in Michigan and also #1 in the category for best food in the entire state.
This October, Station 100 will turn ten years old. It actually began as The Old Christmas Station, a museum dedicated to antique Christmas ornaments, serving pastries and coffee. Swiss-born Barbara Romer runs the restaurant along with her son Elia Brunner, Seen reports.
Station 100's menu includes starters like Fried Mushrooms, Steak Tartare, and Swiss Chicken Curry.
For entrees you'll find Prime Grade Filet Mignon, Rack of Lamb, Porterhouse Steak, Cod in White, Lobster Tail, Wiener Schnitzel, and Cazimir Rice.
Desserts look amazing too and include German Cheesecake, Black Forest Cake, and Tiramisu.
Check out the full menu here!
16 West Michigan Restaurants Featured on National TV
West Michigan has a great foodie scene! Through the years, national TV shows like Food Paradise, Cheap Eats, and Diners, Drive Ins, and Dives have shot at West Michigan restaurants.
How many have you visited? Which local restaurants do you think SHOULD be featured on national TV?
This Abandoned Michigan Restaurant Was Featured On The Food Network
While not many restaurants that made an appearance on the food network have closed since premiering, this one unfortunately has. Take a look at this abandoned Michigan dinner.