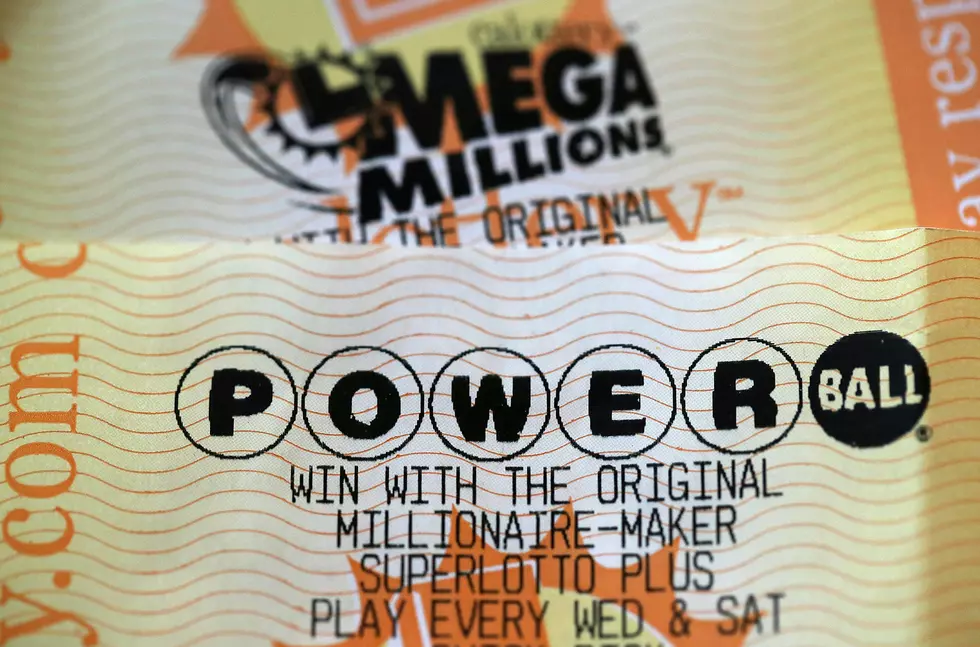 Here's What You're Not Going To Do When You Win The Lottery
Justin Sullivan/Getty Images
Let's speak it into existence. You're going to be extremely lucky.
You're going to win the lottery.
But here's what YOU'RE NOT GOING TO DO.
Trust me here.
A couple of things I'm going to suggest are going to seem impossible and maybe even come off a little callous.
Enter your number to get our free mobile app
I'm looking out for you and it's only going to help you in the long run.
When you win the lottery and move into a tax bracket that would make Scrooge McDuck blush, you're going to have to man/woman up anyway so pay attention.
1) Shhhhh. Shut your mouth!
You checked the ticket, the numbers match, you can't believe it and you want to scream and tell the world and call and text and...
NO. Don't you do it.
No one needs to know.
Even that one person you think you can trust. Cause they are going to say something to someone. You're a multi-millionaire now.
Shut up. Don't say a word. You've got things to do.
2) Don't lose that ticket!
Lock it up. Somewhere safe. Get a safe deposit box. Something. If you don't say anything, no one will know you have it. And then put it somewhere where no one will know where it is. Until you can get it to the lottery office and they can begin the process of getting you paid. Some suggest signing it and taking a photo with it just in case.
3) Don't quit your day job.
Yup. You've been acting like you love that hell hole of a job this long. A few more days won't matter. You've got to act like everything is fine. They've got paperwork to process and you might not see that money or the first part of it for a little while. Lay low. Pretend you're an undercover spy. Whatever. Don't go crazy and quit that job and tell people off...yet. And speaking of crazy...
4) Don't buy anything CRAZY!
You can make it rain later. Stay out of the strip club. Step away from the Rolls Royce dealership. You can pop bottles later. Seriously, you're laying low...for now.
Once you win, your life is going to change dramatically. There are tons of stories of people who won the lottery and it did not end well. You're going to have to decide if you want your identity known or if you're going to remain anonymous. You'll need someone who specializes in finance, investments, and how to help a new multimillionaire. You've got taxes, if you're going to take the lump sum, lot of stuff to decide...
You're going to need a LAWYER and an ADVISORY TEAM.
The folks at State Farm put together a list of what you should do.
Here's some lottery winner horror stories.
Good luck. Be careful.
Are you sure you want to win?
MORE: See Inside the Most Expensive Home For Sale East Lansing
LOOK: See inside a modern day castle complete with drawbridge