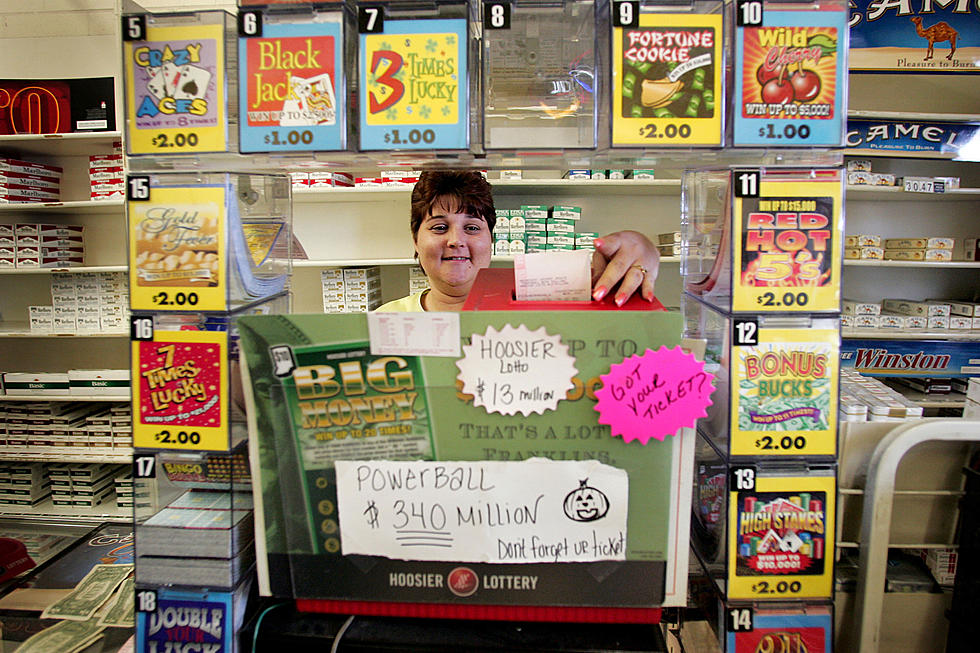 Find Where the Biggest Lottery Tickets Were Sold in Mid-Michigan
Photo by Scott Olson/Getty Images
Play the lottery? Do you have a favorite place to play? Cause now you can find out where the biggest lottery winners in our area bought their ticket.
Yes I know that everyone has a different system for playing the lottery like my dad who has been playing for 30+ years and plays at the same place. He has never won, or I'd probably not have to work, but if you have system that involves playing the same number but not playing at the same place then you might want to head to one of these places cause they showed they produce winners.
To find the biggest winners in our area I used the Michigan Lottery website and searched using several cities and towns in mid-Michigan.
The biggest winner in our area came out of a Jackson Meijer, where they sold a $4 million ticket. This also just happened recently as the big ticket was sold June 4th, 2020
There was another $4 million winner this time in Lansing at the EZ Mart on Waverly, this winner was from December 2015
The next multi-million dollar winner was from Charlotte and from the Admiral Station, the winner made $2.21 million and this winner is a bit older as it is from May 2013.
 Another $2 million winner this time from Holt and the ticket was bought from Holt Fine Wine & Spirits.This ticket was bought in 2018.
East Lansing's biggest winner was a $2 million winner and the ticket was sold in the Brookfield Shell Station in 2015.
Grand Ledge also has a $2 million lottery winner as this winner was from 2014 and it was sold in Wacousta General Store.
Above you can see some of the biggest winners from our area, but there are more and you can See more results here
Enter your number to get our free mobile app
READ MORE: Worst Dollar Store Buys