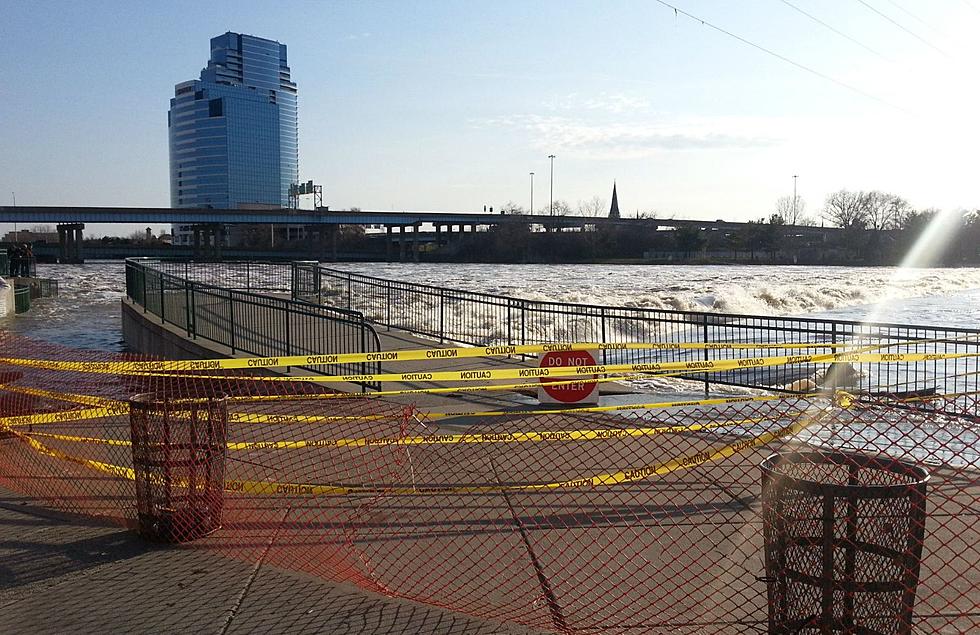 Take A Look Back At The 2013 Grand Rapids Flood With These Incredible Pictures
Credit: Big Joe Pesh
If the Grand River flooding feels like Deja Vu you're not crazy.
The Grand River in Grand Rapids, Michigan, has a long history of flooding, with some of the worst floods occurring in the early 1900s.
Grand Rapids Worst Flood
The most destructive flood in Grand Rapids' history started on March 24, 1904, and lasted for several days. The flood was caused by heavy rain and snowmelt, which caused the Grand River to overflow its banks and flood the city.
How High Did The Grand River Get
During the flood, the Grand River reached a height of 19.6 feet, which is more than 5 feet above the flood stage. The flood caused extensive damage to homes, businesses, and infrastructure, and resulted in the deaths of several people. The flood also led to the construction of floodwalls in downtown Grand Rapids, which were designed to channel the river and prevent future floods.
2013 Grand River Flood
In April 2013, the Grand River once again reached close to 100-year flood levels after record rainfall. The City of Grand Rapids discouraged the use of the river due to the high water levels. The flood caused damage to homes and businesses and resulted in the closure of several roads and bridges.
I remember working downtown and checking out the flooding along the Grand River near the Gerald R. Ford Presidential Library &Museum.
Let's take a look back at the 2013 Grand Rapids flood.
2013 Grand Rapids Flood
In 2013 the Grand River in Grand Rapids crested at 21.9 feet. These are some of the incredible images captured by Brandon Webb on
YouTube
and from
Big Joe Pesh
Check Out These Michigan Guinness World Book of Records Winners
These world record holders call Michigan their home, and here are the records they broke to make the Guinness Book of World Records.
Michigan Celebrities First Jobs
Before they became famous they had regular jobs just like us.