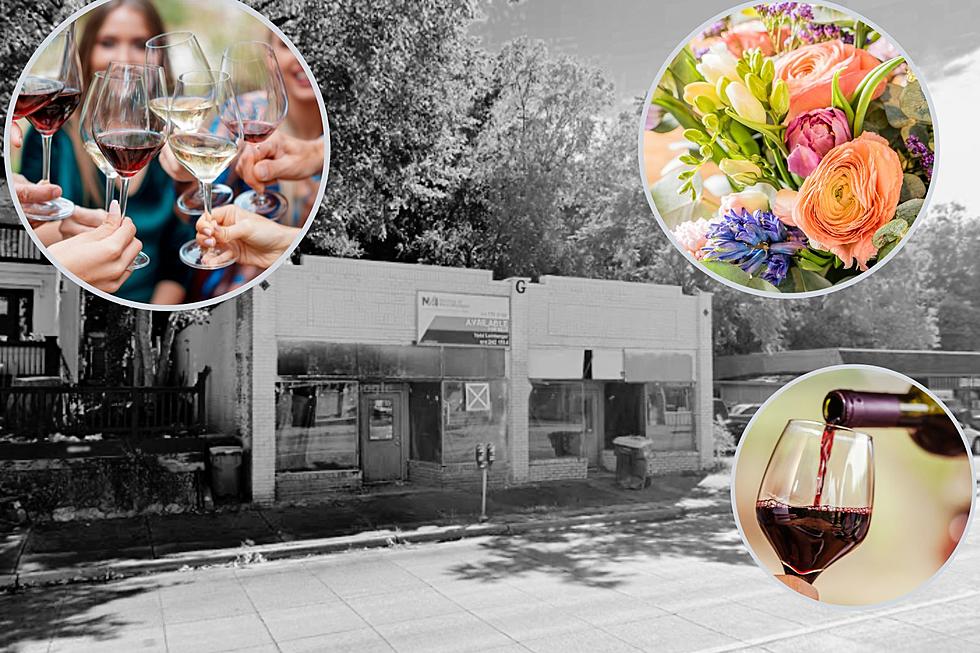 100+ Year Old Grand Rapids Building to Get New Life as Wine and Floral Shop
Google/ Canva Pro
A long vacant, century old building in Grand Rapids is being transformed into a new retail business.
Co-owners Sam Keuning, Kyle Warren and Jon Benedict are turning a shuttered storefront at 1590 Plainfield Ave. NE for a new concept: Good, Good, Good Wine and Flowers.

Warren tells Crain's Grand Rapids,
We'll do wine and design classes. We'll have food and wine pairings and little parties showing wines and flowers. We feel like no one's really doing wine and flowers over here. There's already wine shops and flower shops on the east and west sides, so I feel like the north side is a little underserved.
He says they're aiming to keep the bones of the building, which was built in the 1920s and has sat vacant since the 90s. Good, Good, Good Wine will have new front featuring windows, an angled roof with a skylight, and a large glass garage door so guests can have snacks and wine just a few feet off the sidewalk.
The Creston Neighborhood business will focus on responsibly-sourced, natural wines, and locally grown flowers.
Keunig, who is the lead floral designer at Posh Petals tells Crain's Grand Rapids,
I already have pretty good relationships with a lot of (local farms) around the West Michigan area and we're going to get as many of our flowers from local farmers as humanly possible as opposed to getting them shipped in. We want to support the locals.
Currently in the renovation process, Good, Good, Good Wine and Flowers is expected to open in late 2023.
Get Planting: 10 Deer Resistant Flowers & Plants
We plant, and the deer eat. Not that we mind seeing the adorable four-legged friends making their way around our yards, but when they turn our hard work into their private banquet, that's a different thing. Planting these flowers & plants may keep Bambi and the gang away from your flower beds and gardens.
Where to Find Fantastic U-Pick Sunflower Farms Across Michigan
When people think of "u-pick" farms, they tend to think of strawberries, blueberries cherries, and other fruits. But don't forget, there are pick-your-own flower farms across Michigan as well. We told you where you could find pick your own lavender farms at the start of the lavender season. Now, it's sunflower season! If you'd like to pick your own sunflowers, or at least take some Instagram-worthy pictures, here's where you can find some wonderful sunflower farms across Michigan.