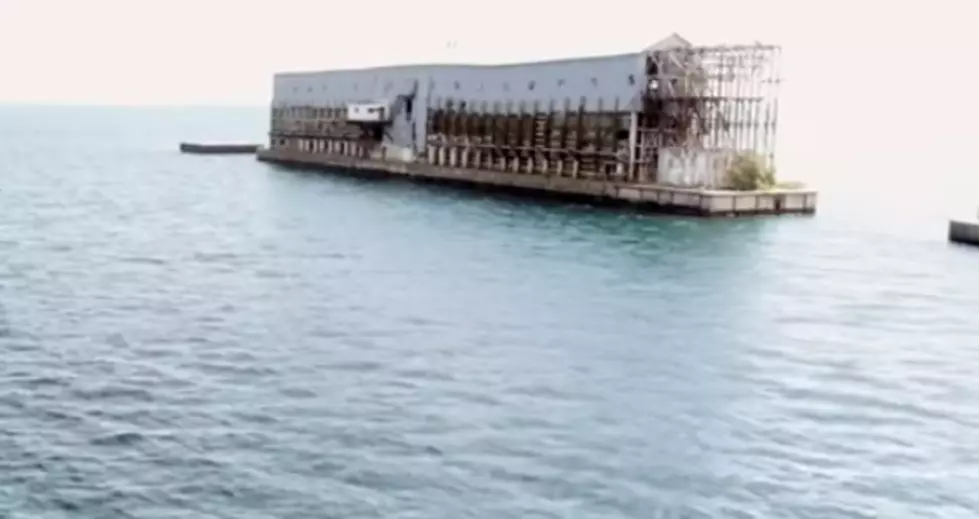 The Abandoned Alabaster Gypsum Marine Tramway: Iosco County, Michigan
Screenshot courtesy of Speed Machine, youtube
THE OLD ALABASTER TRAMWAY HAS BEEN DEMOLISHED.
The town of Alabaster in Iosco County may still show up on maps, but many sites declare it to be a ghost town...mainly because the old businesses and worker homes have vanished, replaced by a small string of newer homes just north of the old business district.
Alabaster Township was settled in 1863 and established in 1866. It got its name from a certain type of gypsum found off the shoreline around 1837. A mine was opened in 1862, and Alabaster began it's prosperous boom.
People journeyed to the area looking for work, including many European immigrants. By 1905 the population was 600 and homes needed to be constructed for the mine workers and their families.
Even though you wouldn't realize it when you look at current photos, the town of Alabaster once had three churches (Catholic, Lutheran & Methodist), cooper shop, three fisheries, general store, two hotels, plaster works, post office, sawmill, schoolhouse, stave mill, steamboat, wagonmaker, and warehouse.
By 1918 the population had reduced to 400.
In 1928, a 6,350 foot marine tramway was built that jutted out into Lake Huron, supplying ships that pulled into Saginaw Bay.
By 1962.the post office had shut down. In the 1990's the marine tramway was mostly demolished and abandoned, with a newer, shorter version being built about three miles north.
Parts of the old tramway are still visible near the old business district of Alabaster, with all the old village businesses gone and disappeared.
Alabaster is registered by the U.S. National Register of Historic Places.
Take a look at the photos below of Alabaster and the old tramway remains - maybe they'll encourage you to add this historic little stop to your Michigan roadtrip! To read a previous article on the tram, check it out here.
MORE ABANDONED MICHIGAN:
Abandoned Grand Haven Mine
Abandoned Paper Company
Abandoned Phelps Lounge, Detroit