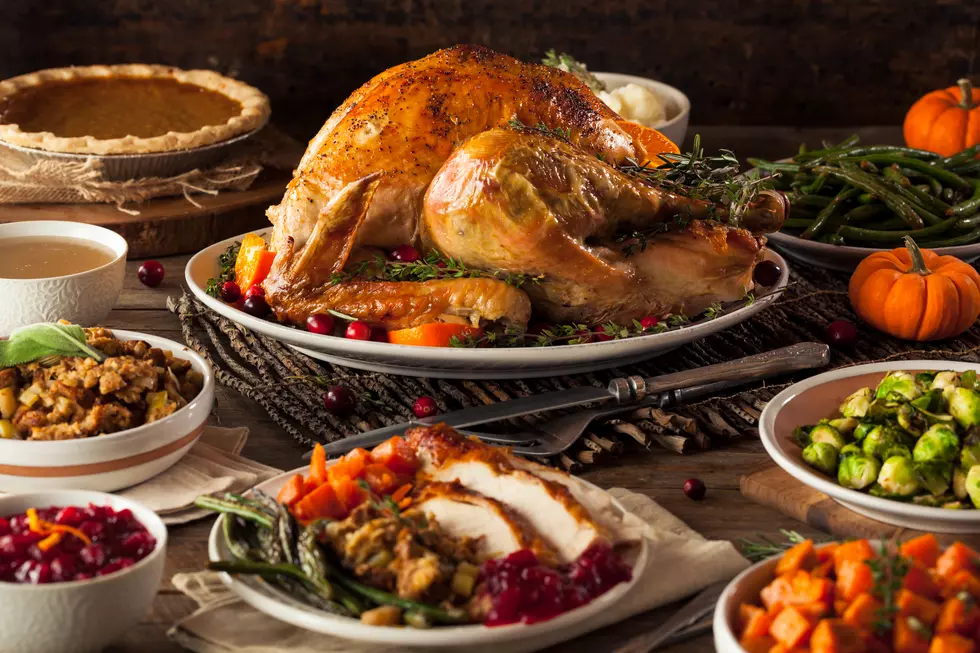 9 Crazy, Weird, or Normal Thanksgiving Traditions
bhofack2/ThinkStock
Thanksgiving is coming up this week, and you and your family might have some of your own traditions, but here are some weird, crazy, or funny Thanksgiving traditions. Just a note that some of these traditions might be unknown to you, but some of these are done in other parts of the U.S or the world.
Turkey Bowling - This is something that you might have thought about doing, but never did. It's basically what it says it is. You get some pins and set them up and use your frozen turkey as a bowling ball to knock over the pins.
Turducken - It was always mentioned during NFL games on Thanksgiving, but if you have never had it, a deboned chicken is stuffed into a deboned duck which is then stuffed into a deboned turkey. Plenty of leftovers will come of this too.
Turkey Trot -  If you are looking to shed some calories before you eat that turkey then this might be a good tradition to start. They also have walks as well to get your body ready for the massive amount of food you will be eating.
Deep Frying Turkey - I have had a deep fried turkey and it's actually not bad. Just make sure you are safe with it cause there are always videos every year of someone messing it up.
Eating Crab Instead of Turkey - Yes this happens in San Francisco, CA. The usual Thanksgiving feast of turkey and stuffing is switched in favor of locally sourced dungeness crab. People eat it steamed, boiled, and even microwaved.
Black Friday - The craziest shopping day of them all, but this has become more of an internet shopping day. However, some people still want to go to the stores for extra savings.
Turkey Eating Contests - These are well known in certain areas of America, and if you want to know what the record is, Joey Chestnut currently has it as he managed to gobble down 9lbs (4kg) in just 10 minutes.
Pardoning a Turkey - In 1947, this weird tradition started under the Truman administration. However, Ronald Reagan was actually the first present to formally "pardon" one of the turkeys given to him, and it became a yearly thing in 1988.
Breaking The Wishbone - This tradition comes from the Romans, but you want to make sure the wishbone is dry or it won't snap right.
You can see some more weird, strange, or normal Thanksgiving traditions here.