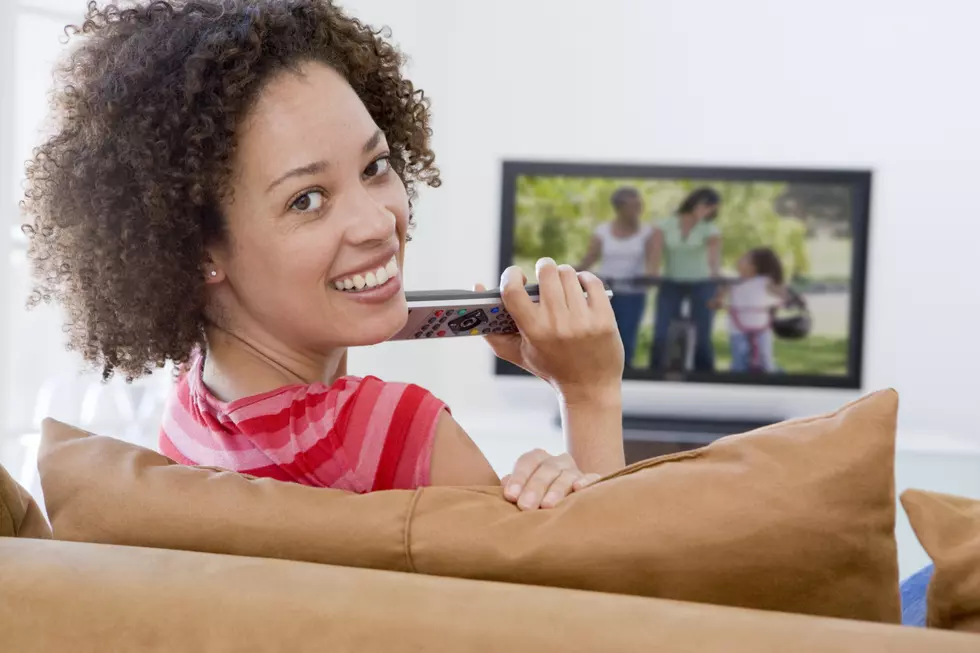 10 Best TV Shows and Movies Set In Michigan
Catherine Yeulet
As the weather gets cooler and we'll spend more time indoors, under blankets and in front of the TV... you might want to start with this Michigan-set list of shows & movies.
#1 'Home Improvement' with Tim The Tool Man Taylor in "Tool Time"
Set in Detroit, but really filmed in California.  Tim Allen used to wear college sweatshirts viewers would send to him.  This ran from 1991-1999 -- plenty of binging you can do.
#2  '8 Simple Rules' was set in suburban Detroit.  2002-2005
The cast was outstanding -- the John Ritter was only on the first two seasons. Later David Spade would join the show in its final two seasons (he's from Birmingham, MI). Katey Segal and Kaley Cuoco played one of the kids, too.
#3  'Sister, Sister' was set in Detroit
Jackee Harry (one of my favorite actresses) starred in the show about twins Tia and Tamera, separated at birth.  1994-1999
#4 'Freaks and Geeks' 1999-2000 set in a suburban Detroit high school.
The show was critically acclaimed but short-lived.  Apparently Lizzy Caplan didn't enjoy it much.
#5 'Escanaba in da Moonlight' -- 2001 Movie
Michigan's own Jeff Daniels stars in and directs the comedy about deer hunting season.
#6 the 'American Pie' (1999),  'American Pie 2' (2001), 'American Wedding' (2003), 'American Reunion' (2012).
All of these were set in a fictitious town outside of East Grand Rapids "East Great Falls."  The first was the best, of course... but American Reunion wasn't bad!
#7 '8 Mile' 2002 Movie
You can't go wrong watching this movie over and over again.  Michigan's own Eminem starring with Britney Murphy, Kim Basinger and Mekhi Phifer.  One of the most iconic songs of the 2000s is still loved today "Lose Yourself."
#8 'The Polar Express' (2004) Movie
The book was partially set in Grand Rapids, MI (the author's home town) Tom Hanks stars.
#9 'Semi-Pro' (2008) Movie
Starring Will Ferrel, Andre 3000, Wood Harrleson and Maura Tierney this movie features a lot of extras from Flint and Mid-Michigan.  Nothing quite as funny as this movie about the Flint Tropics set in 1976.  Was also fantastic to have the stars filming in Downtown Flint!
#10 '30 Minutes or Less' (2011)
Set in Grand Rapids, MI this action/dramedy was actually filmed in an abandon bank building in Ludington, MI.  The cast included Aziz Ansari, Jesse Eisenberg, Danny McBride, and Nick Swardson.  It didn't make much money in theaters, but still worth checking out during the cold weather months in Michigan!
Check out the pics from around Michigan
28 Famous People You May See in Novi, Michigan This Week
Motor City Comic Con returns to the Suburban Collection Showplace in Novi from October 14th through the 16th. Here are some of the celebs that will be in town for it.
Abandoned Detroit Zoo
Remember the Belle Isle Zoo? Sadly the property has been neglected - and all but forgotten - since its closing in 2002.
WARNING: Under no circumstances should you enter this property. By doing so you risk bodily harm and/or prosecution for trespassing on private property.
$8.9 M Franklin, Michigan Estate is Entertaining Sports Lover's Dream
Some homes are just made for a good time, and this is one of those homes. This $8.9 million estate screams entertaining with multiple kitchens, indoor sports courts, outdoor resort-style lounging, and enough indoor space to throw one heck of a party or two. The estate has not only an indoor basketball court but also an outdoor pickleball court. There is plenty of space to entertain outdoors with multiple dining areas surrounding the professional hardscape that surrounds an oversized pool that looks over a tennis court and outstanding grounds. Did we mention the Owner's Wing? Yes, a whole wing with everything you need and more including a morning bar. Take a look inside this mansion with 21,516 square feet of living space that included 5 bedrooms, 6 full and 6 half bathrooms.