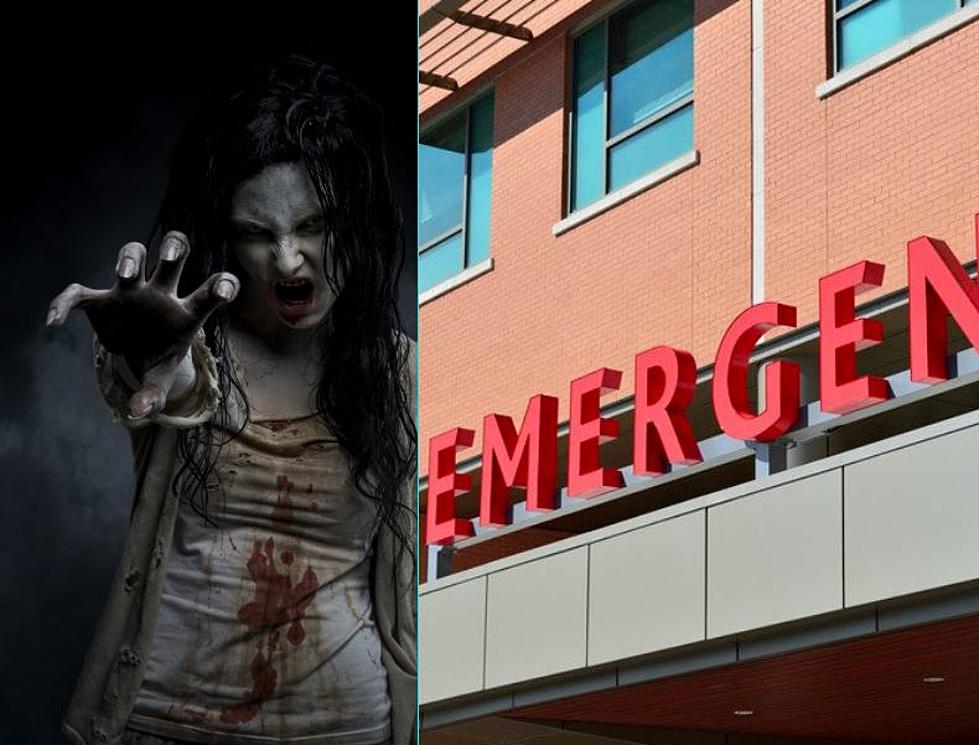 Zombie Shows Up at a Michigan Hospital: Panic Ensues
Photos: Gettystock, Thinkstock, Canva
Just when you think you've seen it all. Staff at Beaumont Hospital Royal Oak got a scare when it seemed a zombie shuffled into the emergency room.
It doesn't take too many brains to figure out that it wasn't a real zombie at the hospital. Here's the story: Jai Fears was in the makeup chair getting prepped for her role in a Halloween marketing campaign when she had a panic attack. Her best guess is that something in the makeup triggered an allergic reaction and panic. Fears told Fox 2 Detroit,
It literally just shot up to my brain and it just caused like a really bad reaction. We were getting ready to do a photo shoot to do some marketing for Glam Gore for people who want to get their make up done for the Halloween season.
The actress was rushed to the hospital and, even though incomplete, the zombie makeup threw the ER staff into high alert. Fears says she didn't think to tell them about the makeup, assuming would realize it for themselves. "They have to know! So no, I did not say anything because I just assumed they could see that it was fake," she said. Hospital staff was not amused.