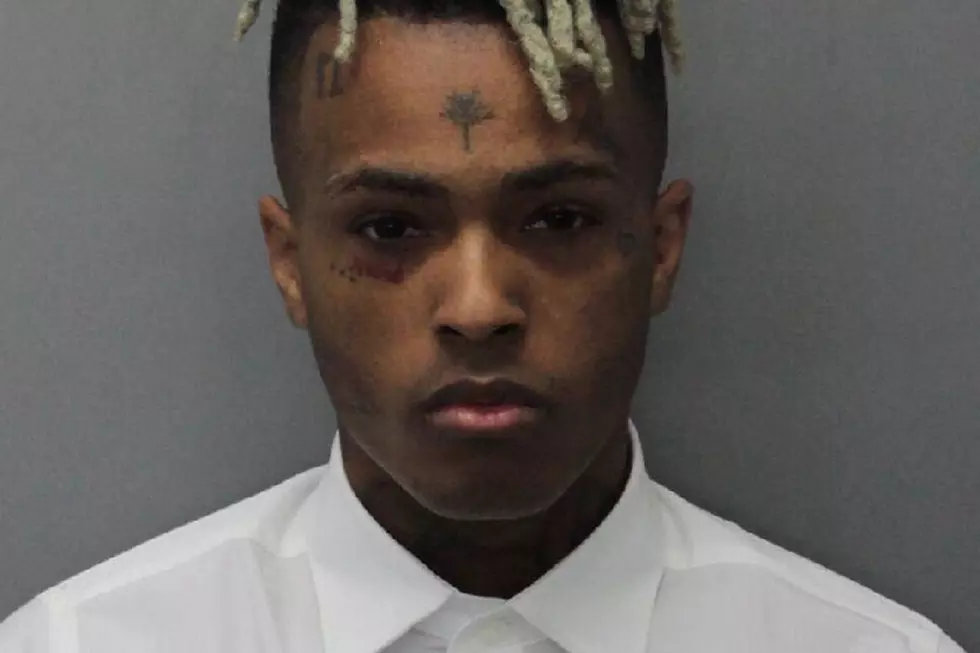 Controversial Rapper XXXTentacion Dead at 20
Miami Dade County Corrections via Getty Images
XXXTentacion best known for his hits "SAD!," and "Moonlight" has been killed at the age of 20.
As we previously reported, the controversial rapper was shot earlier today (June 18) in South Florida while shopping for motorcycles.
A witness told TMZ that after several rounds of fire XXXTentacion appeared "lifeless." While not confirming his identity, the Broward County Sheriff's Department has confirmed that adult male at the scene indeed died.
XXXTentacion, born Jahseh Onfroy, was as known for his legal troubles as music as he was known for music. He was set to stand trial on over a dozen felony charges regarding a domestic violence case involving his pregnant girlfriend. According to the police report, the victim's eyes were "punched to where both eyes became shut" and she could not see. Recently the judge lifted his house arrest in order for him to tour.
Back in April, Spotify recently came under fire after they removed all of his music from their curated playlist. They streaming company shorty reneged on the policy after industry backlash, including Kendrick Lamar, who threatened to remove his music from the streaming site.
Read DJ Premier, J. Cole and other artists reaction to the news below.