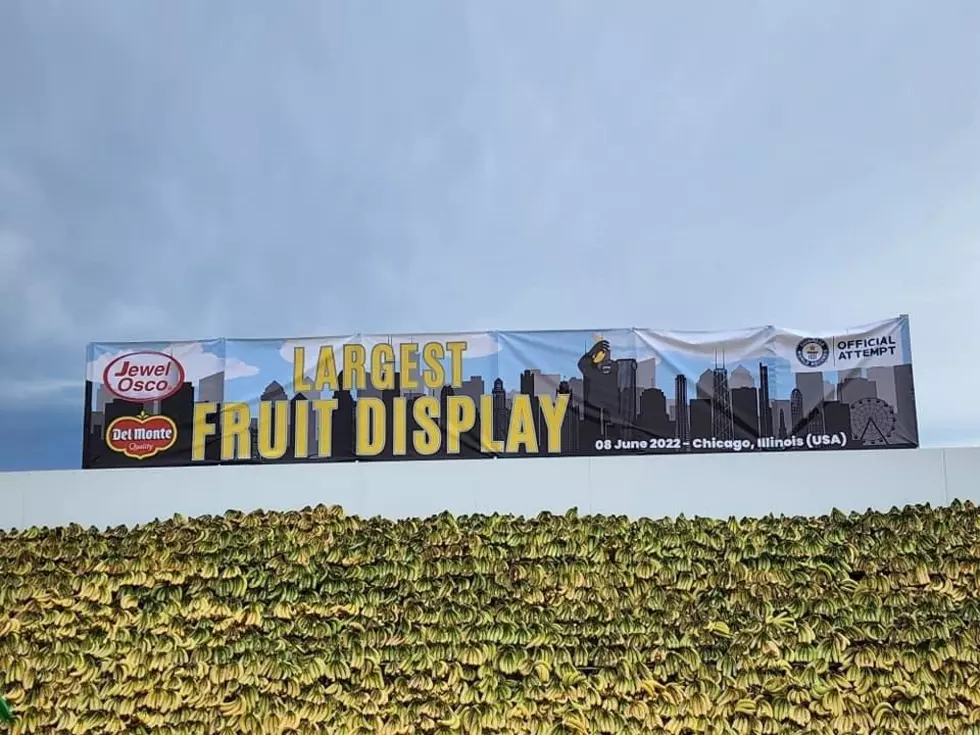 Store Breaks World Record With Mammoth 70,000 Pounds of Bananas
Brian Burita Sr. via Facebook
There are all kinds of world records that are meant to be broken. How creative are you?
I can remember going to Lincoln Elementary School; we had a man named Bruce Block demonstrate his Guinness World Records accomplishment. Bruce held the world record for cigar boxes balanced on his chin. He had a couple of hundred boxes balanced on his chin. As a kid I was blown away and I am still impressed now. He held that record until 2006—Ashrita Furman is the current record holder.
If you think about it, you really could break a record. You could break a record for something that Guinness World Records hasn't seen yet. Think outside the box, what is something you are really good at that others would shy away from? If you want to get your fifteen minutes of fame, this is a great way to do it.
Maybe hot dog eating is a sport to you. Head to Nathans hot dog eating competition over the Fourth of July. Can you hang with guys like Kobiyashi or Joey Chestnut? That's ok, I don't think I can either.
I was scrolling through my socials and came across a post from a longtime listener, Brian Burita. Brian is now in the Chicagoland area. His post intrigued me. A grocery store chain in Chicago, Jewel-Osco, were trying to set the Guinness Book of World Records for the world's largest fruit display. What kind of fruit, you ask? Bananas.
I am happy to report from the Jewel-Osco Facebook page that they indeed crushed the record this morning. Their post said:
WE DID IT! 77,355.9 pounds of bananas - making it a Guinness Book World Record!!!! More than 200k individual bananas on display which are being handed out for free to the public and donated to food banks!
That's a lot of bananas. I think it's cool when someone tries to break a world record. I also love the fact that they are giving those bananas away by donating them to the food banks.
What kind of Guinness Book Records have you witnessed? Drop me a message and I'll check those out.
CHECK IT OUT: 100 sports records and the stories behind them