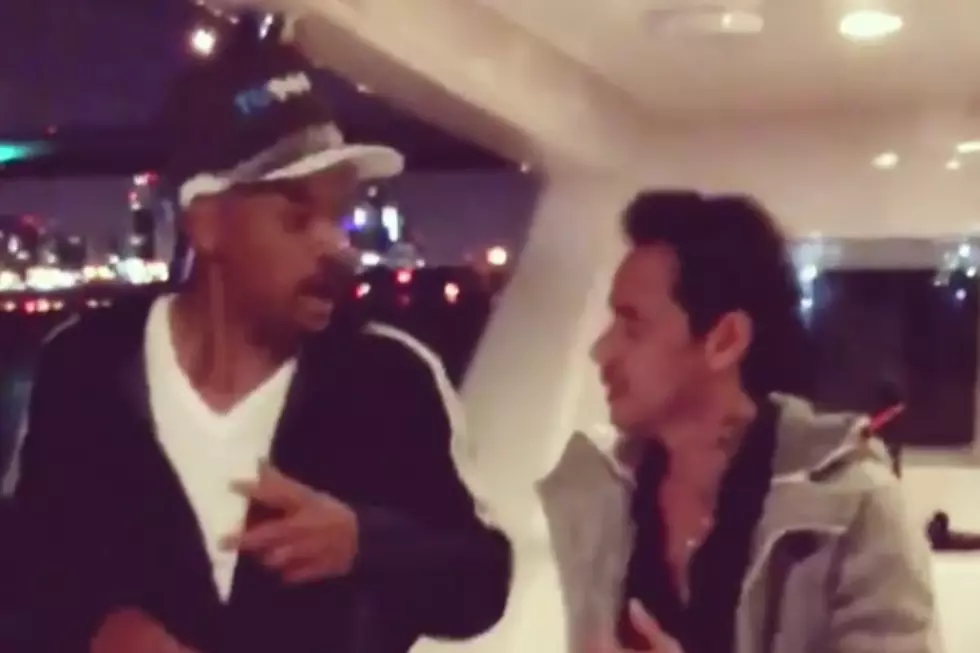 Watch Will Smith Learn to Dance Salsa With a Lesson From Singer Marc Anthony
WillSmith via Instagram
Will Smith is really out here living the good life. On Sunday (March 25), he posted video of himself getting a salsa lessons from salsa music god Marc Anthony.
In the video, the two appear to be on a yacht right off the coast of Miami. Anthony's hit "Vivir Mi Vida" plays loudly as the entertainers get their salsa on. Will hilariously tries to keep pace with the expert and does a pretty good job. "#Bucketlist - Salsa Lessons from @MarcAnthony... ✔️," Will captioned the video.
The IG post also serves as a milestone for the rapper/actor. "I just realized this is my 100th Post - Thank You All! Let's Go Get the next 💯," he also noted.
Since making use of his Instagram page in December 2017, the Fresh Prince has been entertaining his 12.9 million viewers with must-see posts. On St. Patrick's Day, he celebrated by previewing a new track while wearing a green outfit and kilt. The song chronicles an awkward encounter after a night of too many drinks.
"I can't believe this/I'm rattled life in pieces/Like Seattle nights is sleepless," he raps into the camera. "I'm grieving, I'm speechless, I'm dying, not facetious/I was drinking, she was drinking/We was dancing, wasn't thinking/It's not excuses/Look the truth is/I just cut looses/Just what Grey Goose produces/I swear if we get through this, I'll never ever do this/Again, baby let me prove it/Please don't throw me deuces."
Watch Will Smith learn to dance salsa from singer Marc Anthony below.
See 60 Hip-Hop Albums Turning 20 in 2018