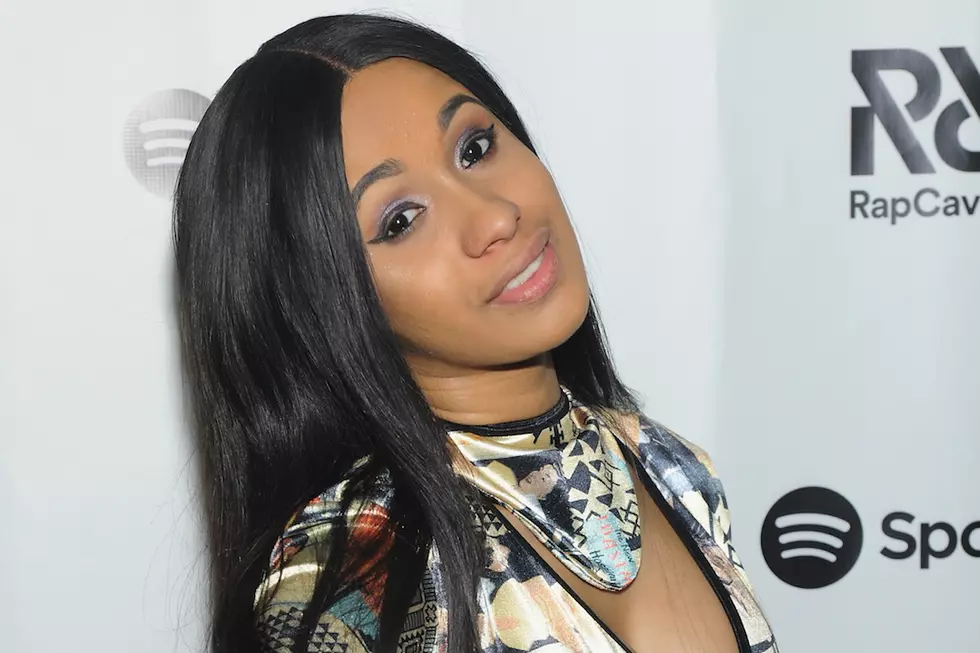 Cardi B Salutes Snapchat in '90s-Themed 'Finesse' Filter [WATCH]
Timothy Hiatt, Getty Images
Snapchat has been going through it after Rihanna slammed them for a third-party ad that made light of domestic violence, but it looks like they are about to finesse it.
On Friday (March 23), Cardi B went on Instagram page and posted a fun video of herself promoting Snapchat's new "Finesse" filter. Of course, the filter is based around Bruno Mars and Cardi B's throwback-sounding hit single of the same name.
In the clip above, you can see the rapper lip-syncing the lyrics with a colorful cap she wore in the video and there's a little filtering on the face and eyes. In the caption, she writes, "Why this Snapchat filter so poppin tho??"
Although the "finesse" filter is for fun, it arrives as Snapchat is regrouping from a PR nightmare following a post of a "Would You Rather?" app ad that gave two options, "Slap Rihanna" or "Punch Chris Brown," referring to Brown's 2009 assault on RiRi.
Rihanna slammed Snapchat for making light of domestic violence writing in an Instagram post, "All the women, children, and men that have been victims of DV in the past and especially the ones who haven't made it out yet...You let us down! Shame on you. Throw the whole app-oligy away."
The video-sharing company has since removed the ad, which they say was approved in error. The also issued a statement apologizing for the advertisement.
"This advertisement is disgusting and never should have appeared on our service. We are so sorry we made the terrible mistake of allowing it through our review process. We are investigating how that happened so that we can make sure it never happens again," reads a statement to The Hollywood Reporter.
13 Comeback Rap Albums That Saved Careers